For a couple who does not do a traditional Christmas ourselves, we got to partake in a lot of holiday spirit! First up, the second
annual
Santa visit to the Rock's.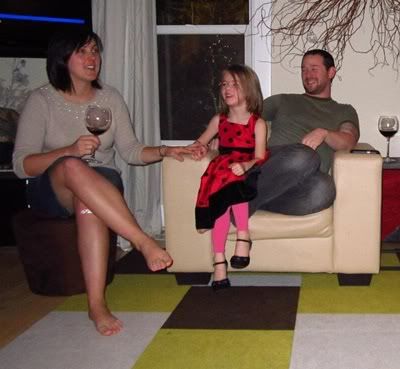 Last year, I went as Mrs. Claus so I could witness the cuteness. However, Kerstin emailed us beforehand this year and said that recently Sophia had hinted that the only person as glittery as Mrs. Claus is Aunt Shannon, so does that mean she is Mrs. Claus? and if so, does that mean that Uncle John is Santa? OOPS! Clever little scamp. So I went over a little early to "grab a glass of wine before picking up John at the airport." This way I could still witness the encounter without blowing Santa's cover.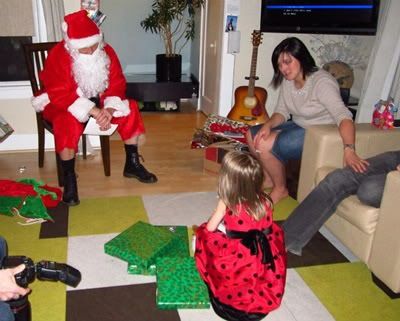 He is so good at this. He is funny and clever and has an answer for everything. Sometime you might ask him to do his "Ho Ho Ho" for you. It's awesome.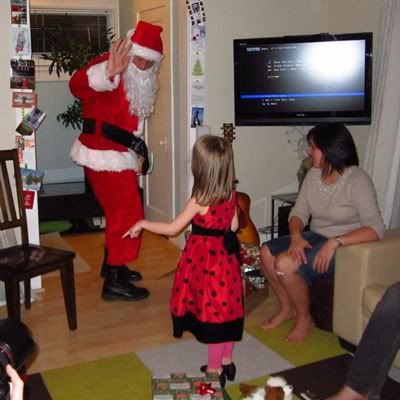 As we were walking to the car afterwards, slyly parked a few blocks away-the Hyundai is no sleigh and reindeer, we passed a little kid who pointed and gasped "ARE YOU SANTA CLAUS!?" John knelt down to say yes and the kid freaked out. "The lady today said that if you see Santa, he won't come to your house!" After a couple re-assurances, the kid was pacified, but I suspect he didn't have dreams of sugarplum fairies dancing in his head that night. After that, Santa needed a drink.
We nestled in for a cozy Christmas eve and woke up to head downtown for Christmas day, sporting our Santa hats.
We always go to the Heathman (because it's one of the only places open), where we sit at the bar and people watch with a couple fancy drinks.
Then we walked all around searching for another open bar (there has to be more than one, right?!). Our final attempt was the Benson and it was victory!
Now, properly lubricated, we headed back to our hood to go hang out at Noel's with some happy little elves.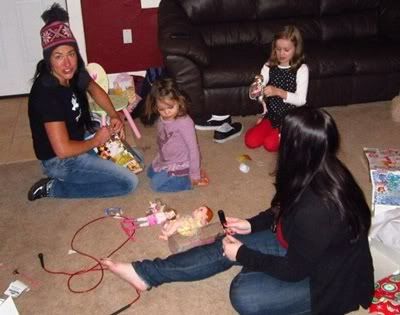 As the boys watched The History of Boring Stuff and we snacked on delicious meat (Noel can cook, man), and we girls made our way through the presents.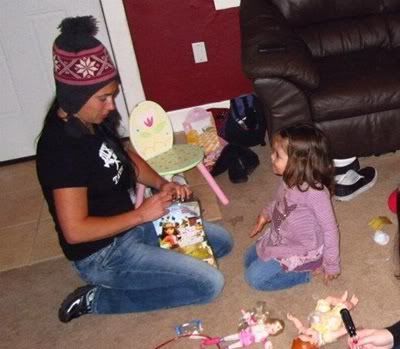 We dressed up the dolls and made some fun little scenes. This one looks like Maddy and me on the horse.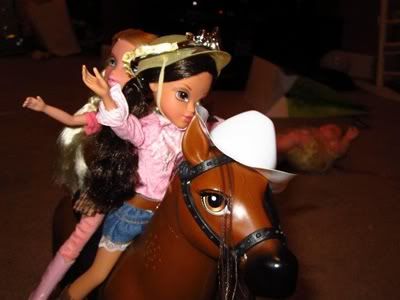 Spittin' image, I'd say.