Themes! couple weeks ago, it was Pendleton Round-up week. I wasn't there, but to show my support for a town I love, I wore my Pendleton whiskey shirt and cowgirl boots.
Add fun cowgirl belt and go!
The next week was homecoming week for my hometown and one of my BFFs wrote to me mid-week and challenged me to participate in the remaining Spirit Week outfits. In great anticipation of Nerd Day, I accepted! Little did I know that first up was Toga Day. This is hard when you are going to work, but no one else is aware that you are taking part in a costume party 3 states away. So I opted for a Grecian style outfit and think I came pretty darn close. (I did bring a wrap to wear to meetings so I didn't rock the bare shoulders)
I even had fancy piled hair and braids!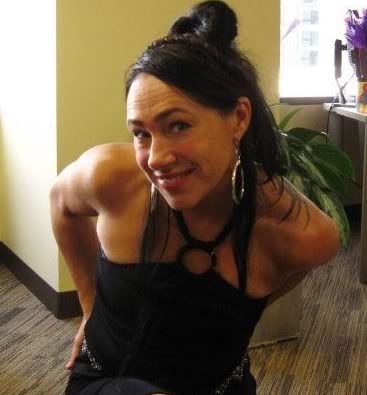 and of course the last day was Blue and Gold Day, the colors of our Mighty Warriors. I would have worn my old cheerleading outfit to work if I had it, and just gone for it. I have to find a way to get that back... Also, Judd, I'm in for the whole week next year!
PS: you can tell by the random sombrero and party balloons that our little cube area is the cool place to be :)