Friday, 2:30ish: Ditch out of work and hop on the motorcycle. Drive to Pendleton. Its hot out, and the gorge is beautiful.
Friday, 6ish: Check into hotel, get recognized by hotel lady and get the awesome repeat customer discount. Take a quick dip in the pool. Shower and go have the coldest beer ever at Hamleys and have an awesome dinner. Regular local bar is closed for deep cleaning. Recomended bar Crabby's has Chip and Dale dancers with a $20 cover. We laugh as we do not stay at Crabby's and instead wind up at local bar with jukebox. This particular jukebox will take your money and will usually play a song from the cd that you selected, but not necessarily the song you picked. oh well. time to go home. quck hot tub before bed, then bed.
Saturday morning: Oatmeal at the hotel and then head out on the search for coffee. end up on the longest walk ever and wish we would have worn our shorts. Stop by Red's Clothing store to see if he has my size in the rhinestone cowgirl boots i lusted after a couple weeks ago. nope. "girls 'round here have been comin' in with size 10s and 11s..." but you can order them, got his card to do so.
11:ish: back to the hotel and swam for a while. hungry. found a cute little lunch place on morning walk and went back to check it out. split a roast beef sandwich and had some pinot gris. decided i may as well go have Red order my boots cuz i know i'm going to want them. while there, i fell in love with a pink leather cowgirl jacket. blaming the love on the pinot, i have him hold it for me to think about. head back to hotel to change.
12:ish: Water slides!!! Pendleton has the awesomest public pool ever! $4. we had a BLAST! curvy slides, drop off slide, high dive and low dive and a lap pool. (i did 3, John did 1. But he did the high dive and I did not.)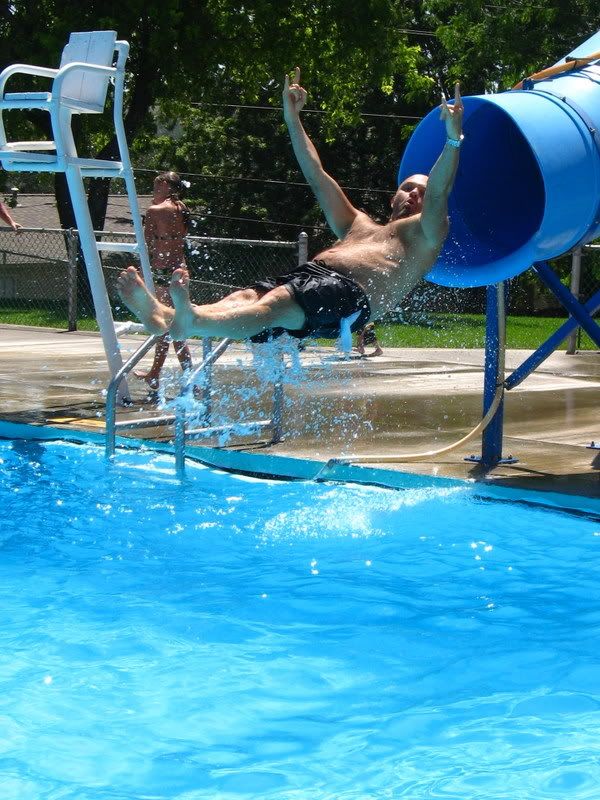 2:ish: river! last time we were there, we found the best river spot ever. even though it was 90 something, we were the only ones there (well, except the fishes and muskrats) and had the river totally to ourselves!
3:30ish: who was I kidding, go back to get pink leather coat (it was on clearance, i had to). JJ falls victim as well and purchases leather vest that he's talked about getting for the last two years. He looks like a bad ass motorcycle dude. or a gay prostitute.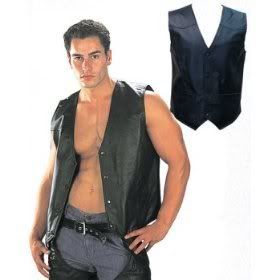 4:30ish: beer time! beers lead into dinner and wine... then back to Crabby's, sans Chip & Dales, for evening boozing. Owen Wilson look-a-like is bartending. Make new friend in rodeo clown, Taylor.
10:ish: hot tub. bed.
Sunday morning: oatmeal at hotel and off for the coffee search. a little river walk and then back to the hotel to pack it up.
11:ish: roll out of town, homeward bound.
1:ish: sandwich and wine in tiny town on columbia highway... can't remember the name.
4:ish: Tippy Canoe beers. tradition.
5:ish: come home, happy and tan and tired. shower, dinner, movie.
bliss.