The last Thursday of each month hosts an event on Alberta where the galleries and shops have little festivities and vendors can set up tables to sell their wares. I am super excited to say that
Strippy Longstocking
is going to have a table of pasties today! I am meeting up with very good friend,
jDUCT
, to learn the ropes and have some fun. I have been working hard creating an adorable inventory of booby flair and am hoping to meet some folks who want to gift thier friends with something fun that will make them giggle or (eek!) surprise their significant other with something unexpected. I am looking forward to a fun afternoon and so is my assistant, Pasty Cline. I found her waiting for me, dressed and ready, just a few minutes ago.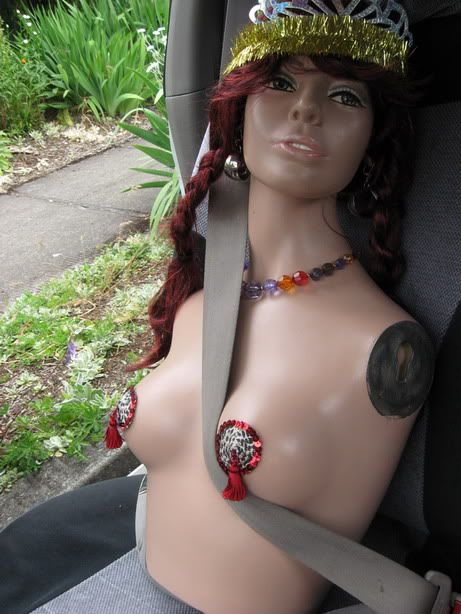 Wish me luck today! If you are a Portlander, come down and say hi!