My friend Amory invited us to join her and some friends at a new pub on Friday night and we never made it. When we drink, we take mass transit and that usually limits us to SE or downtown so that we can get home in a reasonably safe and timely manner. ....Unless we go early! We still wanted to try this bar so on Saturday we picked up the bus to downtown and then caught the train going North towards
Prost
.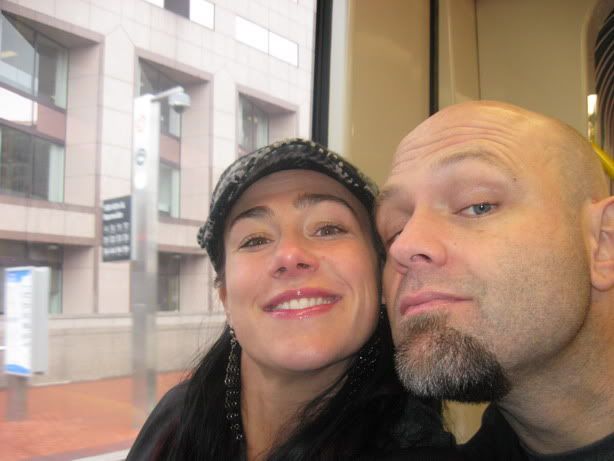 Awesomely enough, we missed our stop and had to backtrack a little, but finally made it. It was adorable in there. John was anxiously anticipating his bratwurst after talking all morning about the wiener he was going to eat (wiener, wiener, we never get tired of saying wiener..)
The beers were delicious and they have this cool punch card system where you can win things when you fill up your beer card with 50 punches!!!
Unfortunately, by 1:00, it was apparent that the crowd here wasn't necessarily our crowd and we decided to move on and we strolled a couple blocks to one of our favorite afternoon haunts,
Saraveza
.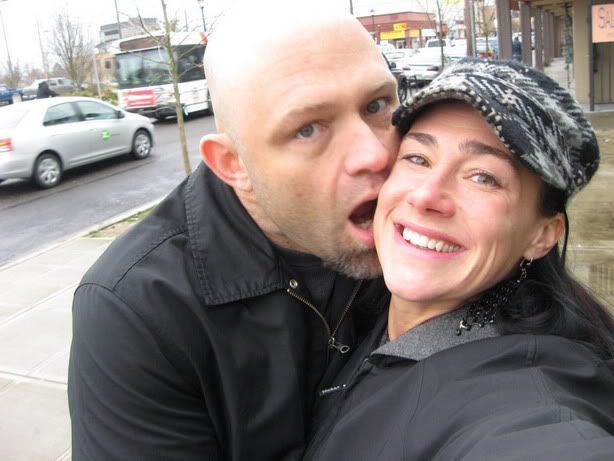 I mean, like we could ever pass any place like this:
Especially, when we know that once inside, we'll get these: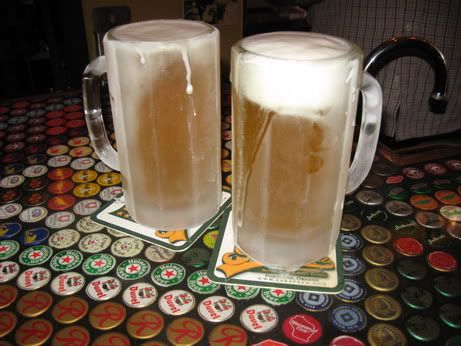 After some beers and another delicious snack (Ritz Crackers, summer sausage, cheese and mustard, and the best chipotle sauce in the world) we headed back towards our side of town.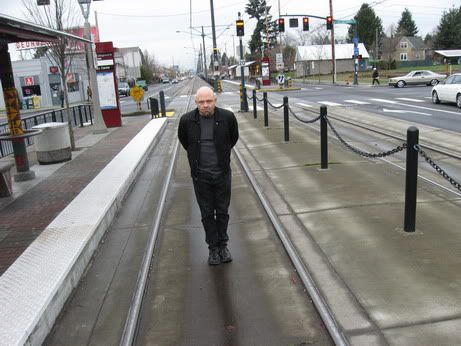 John had to stop at the office for some emergency work. It's not really an inconvenience when this is where we have to go...
After he finished up work, we made one last stop at the wine bar and then headed towards home...