After a perfect first day in Hawaii, we woke up to do another! We started with a hike through the jungle that had us muddy and sweaty and surrounded by giant leaves. and mosquitoes. those little buggers found me, they always do. After our hike, we hit another beach, perfect for swimming and frolicking, which is just what we did...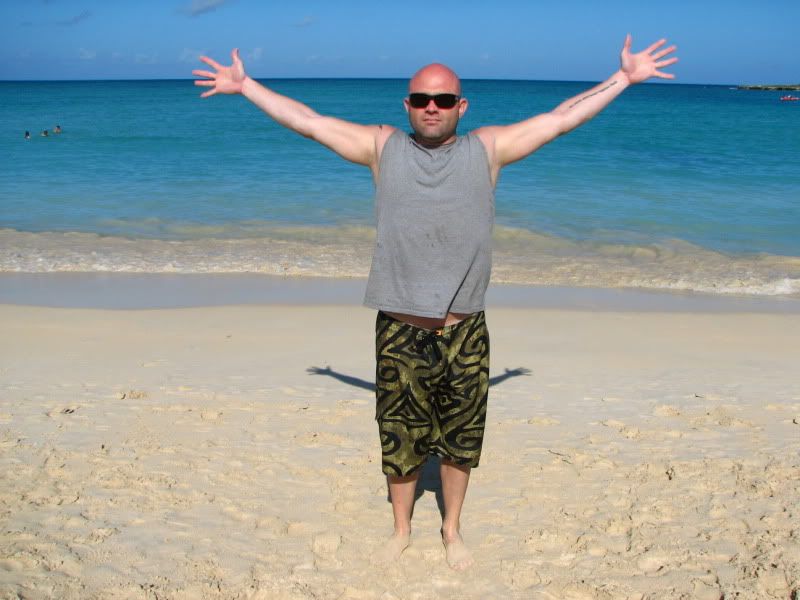 That night, we got to get dressed up and go see Nic sing and tour Kim's work. dude, it's swanky. On Sunday, Kim and Nic worked and awesomely enough, let us borrow the motorcycle to do our own exploring.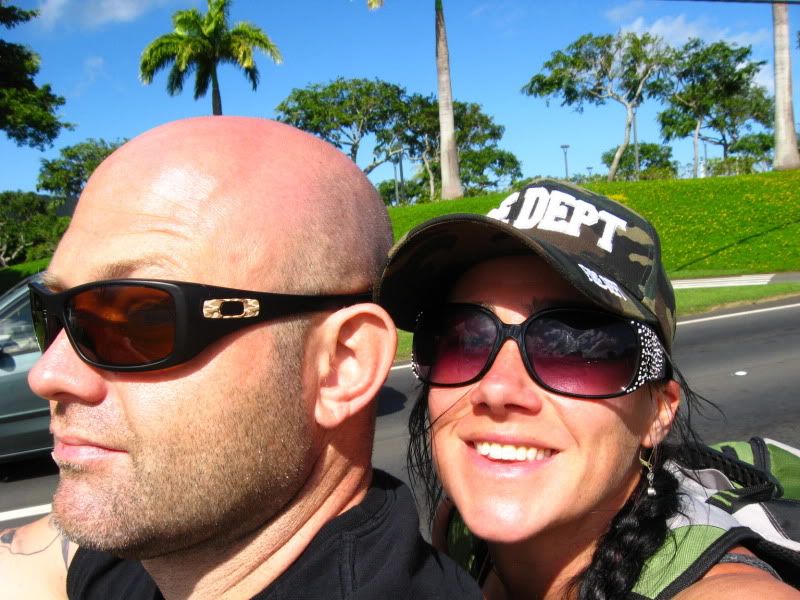 We checked out Pearl Harbor and then cruised around until we found a nice little spot to take a dip and see if there were any fish to snorkel with.
We had this beach almost to ourselves and saw some fish and cooled off before heading in for lunch.
One of John's ocean goals was to ride some waves and so we stopped at a place where a bunch of people were doing just that. We loved it!!!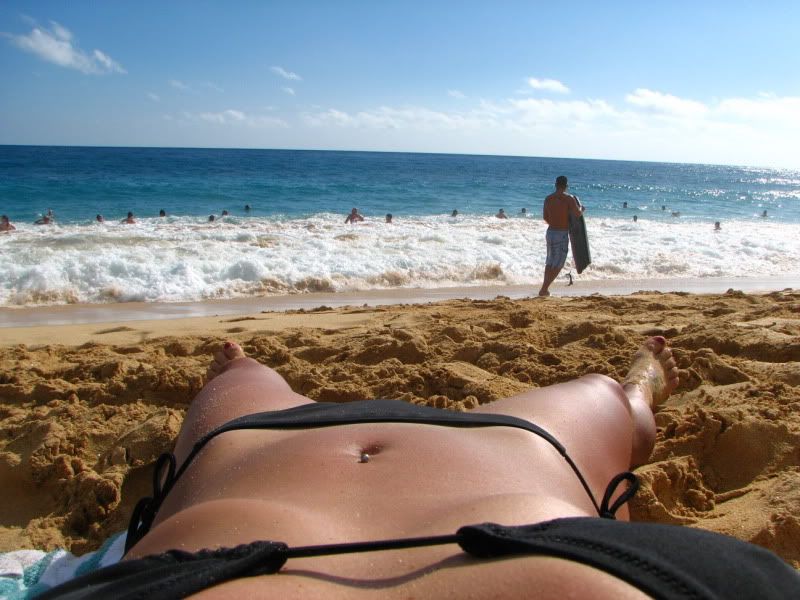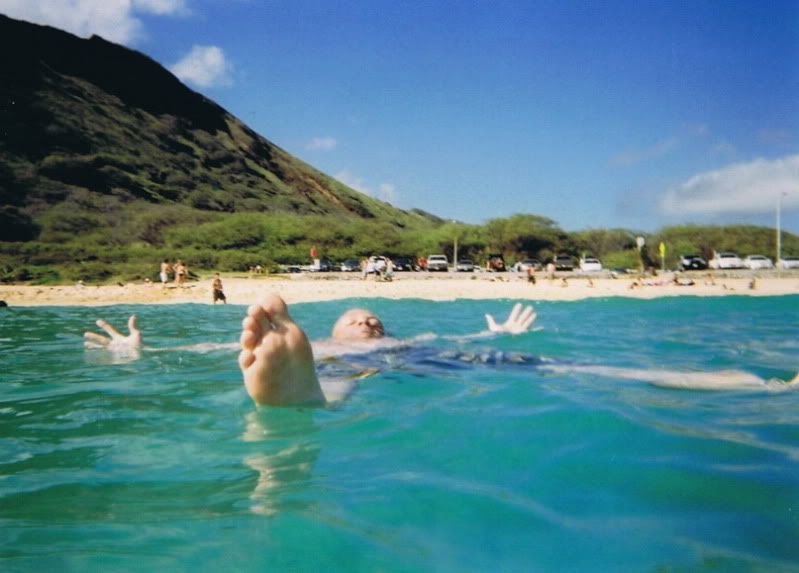 For our last day, we went to a resort-y beach for the morning and then back to our favorite beach for the rest of the day. Before packing up for the airport, we sat outside at Waikiki and had drinks and dinner and watched the sun set on a fabulous trip.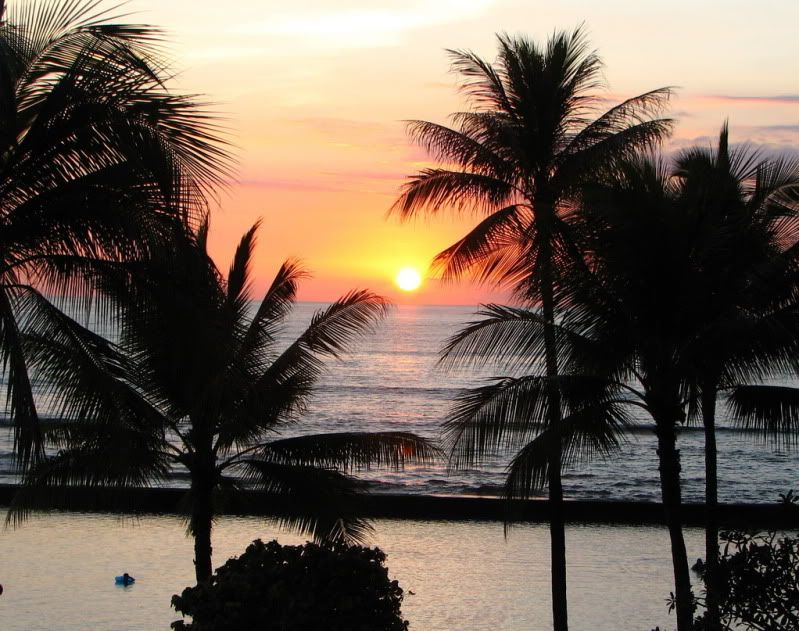 Thanks guys, see you soon!