It was time. We try to get away about once a month. To escape the city, separate ourselves from our day to day lives, look from the outside in, and make sure we're on track. We talk about things that maybe we don't have time to talk about at home, or the time isn't right. We love the freedom of the road, and the opportunity to stop at something that looks interesting, discover something new, or stop for a picture. In the summer, it's easy. We hop on the bike and go. The winter is a little harder, but the need to get away is more pressing. We got up on Saturday, got in a little workout (to make up for at least one of the forthcoming beers) and got our rental car (Nissan Versa. a solid B) and headed towards the coast. We have a favorite route that we decided to duplicate. It lands us in Newport, where we drink some Rogue beers...
Then, we headed down to Yachats, where we grabbed a room and a quick dip in the pool before heading out for an evening of drinks and a burger.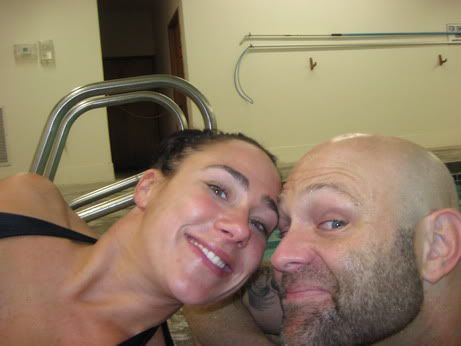 We may have had 1 too many drinks, or maybe not quite enough food, so we woke up a little tired, but happy. It was a rainy, beautiful morning and we went to have breakfast and then came back to pack up for home. We drove through the rain, stopped for a cup of chowder and a little time on the beach, and headed towards home...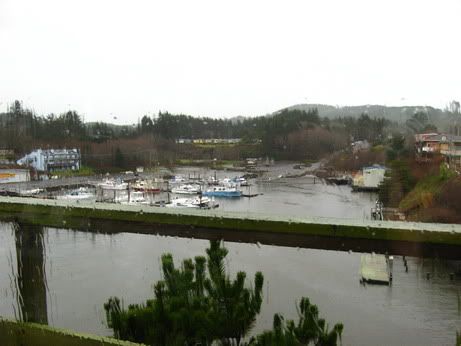 It was awesome.