We gathered up our collection of Jens and went bowling yesterday! Bowling is fun. I learned to bowl with my church youth group and when I went to college, they had college night every Tuesday, so I went to that too (well, I liked bowling and the cute football players were always there..) I'm not super good (yesterday I got a 115 and a 113) but I love it. JJ isn't usually a fan, but he got high score for both games yesterday! maybe it's because his wrist strap matched the shoes. I flat out think Jen called ahead so she could coordinate her outfit.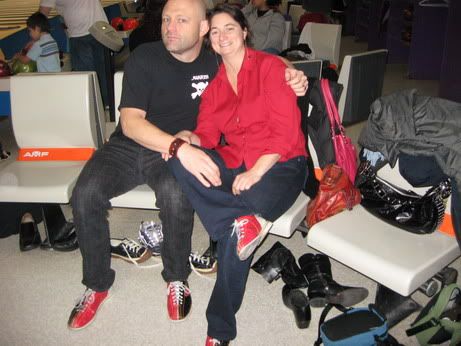 If you have bowled with me before, then you have already made fun of my bowling stance. If not, you can use this as preparation for your jokes. At least I have good turnout.
Our bad ass selves...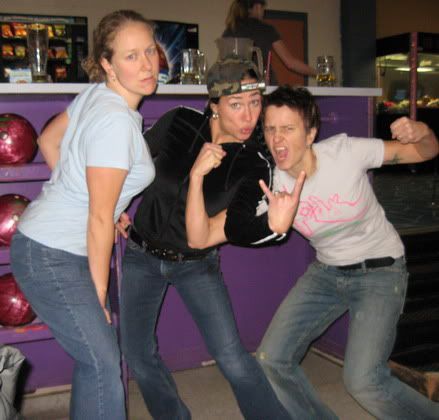 and um, the cutest bowling group photo ever!! We're even stacked up like pins. Damn, that's good.
Here's the video I took of us all at the bowling alley yesterday: