We love the long trip back to Portland on the bike. Beautiful weather, a combination of familiar and unfamiliar stops, no rushing, stopping for a historical marker and posing for a picture...
This year, we went north to Flathead Lake. John spotted the boat trip around the lake and we rushed to get tickets and it was so perfect. Beautiful and relaxing with drinks and music and a very small crowd.
Afterwards, we took advantage of our room's little porch and had Subway for dinner looking out at the lake and walked out on the dock to feed the seagulls.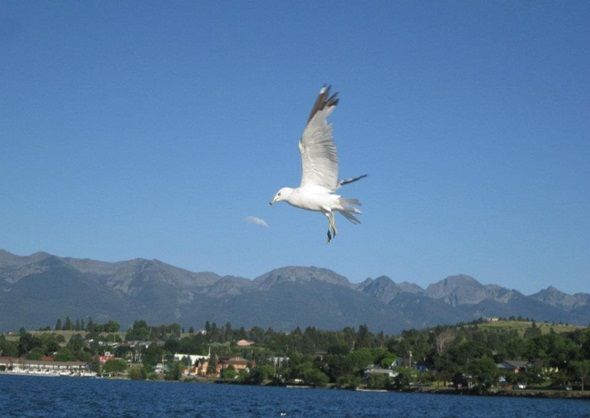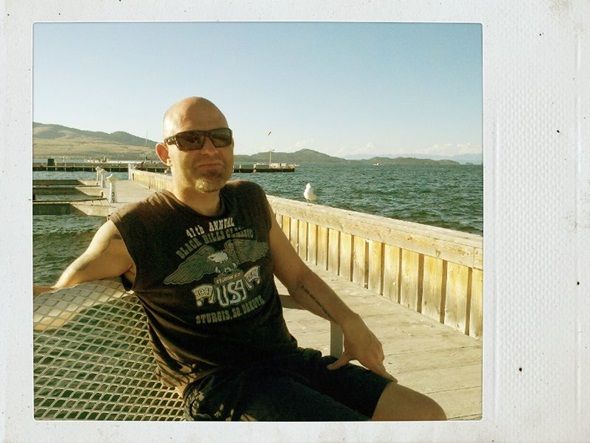 It was pretty obvious that the sunrise there would warrant a morning run. It did not disappoint.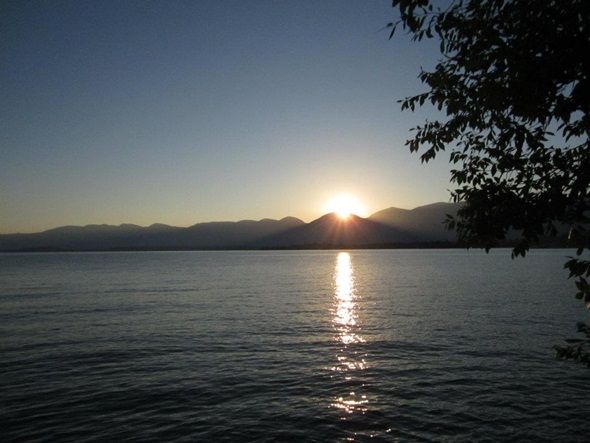 The next day is one of our favorite routes ever, through Lolo Pass.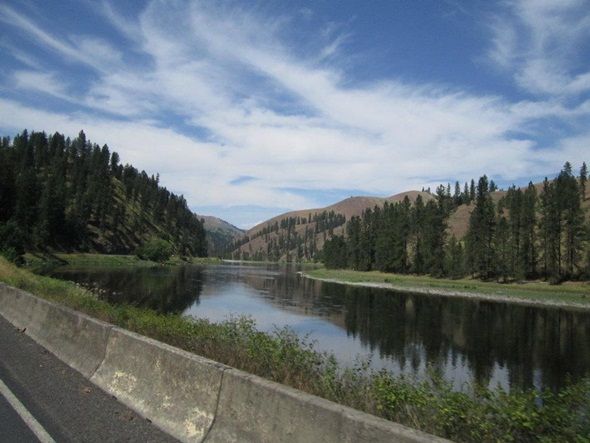 We land in the quaint little town of Orofino, where we have a nice dinner and frolic around the river.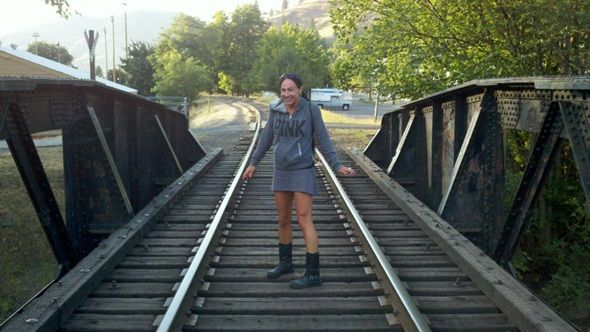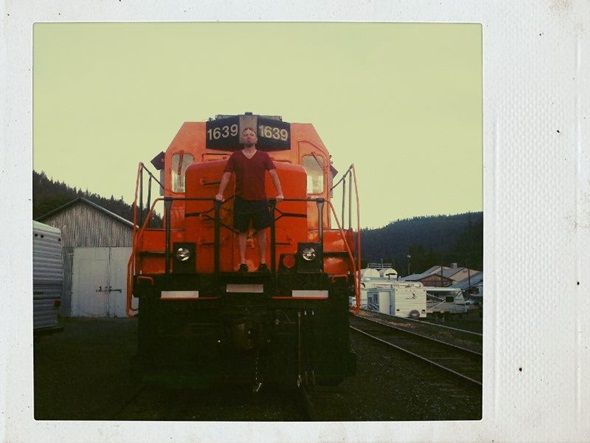 The next day, another great bike route down Rattlesnake Grade.
This was the only road construction we ran into the whole trip, which is amazing on a 3000 mile journey.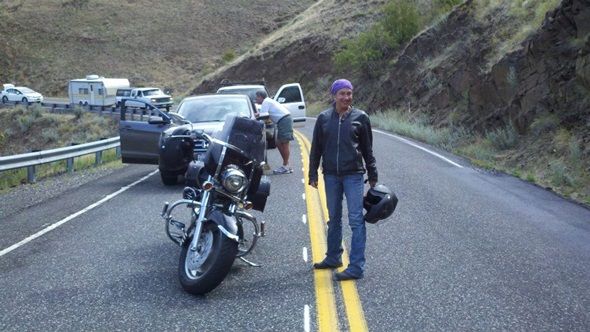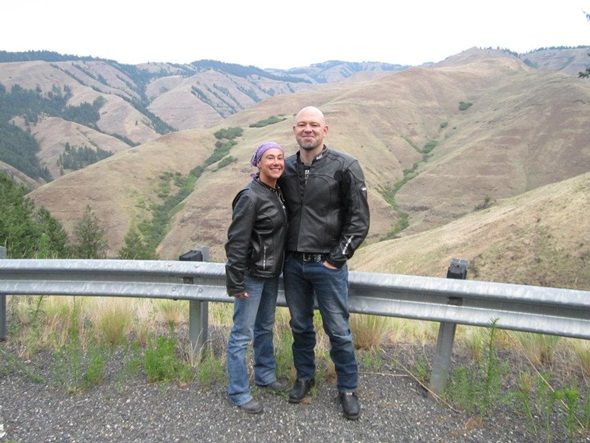 Every corner you round offers an amazing view.
Rattlesnake grade brings us into Oregon and we start to descend upon our beloved Pendleton.
We spend the day relaxing and preparing ourselves for the last leg of the journey and back to life in the city. Pool time is in order.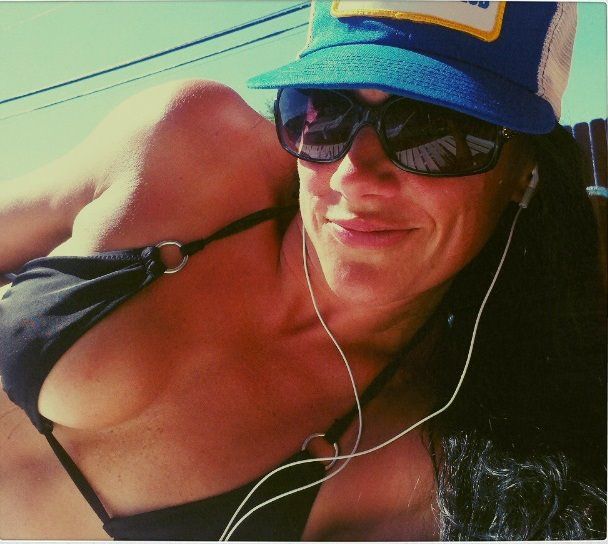 One last night out. I love this trip.