Day 11 - purple
not quite enough purple to hopscotch the whole block.
Day 12 - spoon
Day 13 - simple
sun, water, point your toes.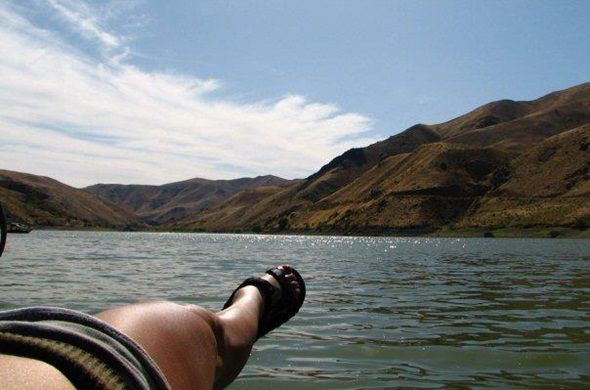 Day 14 - arrow (or aro, as short for arowana)
Ahzi is my 8 month old Australian Arowana (yes, like marijuana). I've had aros for over 20 years and I like the Australian variety because they have a smaller max size and can realistically live their entire lives in an aquarium setting (albeit a large one). I'll stop there but know that I have approximately 10 million arowana facts and stories and can talk passionately for hours about them if prompted. see also: my tats. love, fishgirl
Day 15 - ready
...to get their cute little butts kicked :)
Day 16 - food
I can't take her anywhere.
Day 17 - faces
fave fam photo :)