After a super
successful show
last fall, Nicky Croon and the Swingin' Richards had a repeat performance in February. As luck may have it, we showgirls got to grace their stage again as well. I did my routine to "Beyond the Sea" and took the opportunity to turn my mom's wonderful retro bikini (from the late 60's!) into my costume. I carefully sewed the sequins on as to not ruin it forever with glue in normal costuming fashion.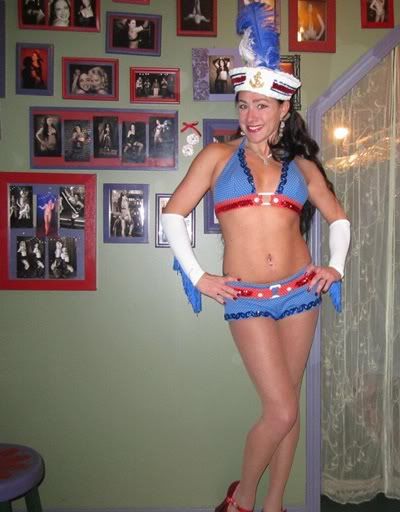 The show happened to be the same night as the company Christmas party and John and I double dated with my boss and his lovely wife. We made a quick appearance at the company party and then headed over to the venue, where I ditched my party dress for my (mom's) bikini and some glitter! Hi girls!
This show is so fun and Nic does a great job hosting.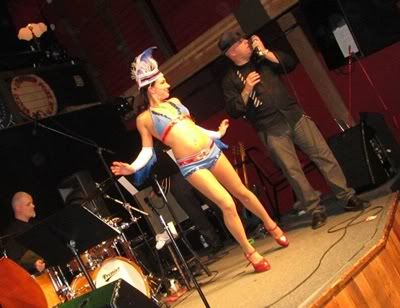 John and Kim bust a move.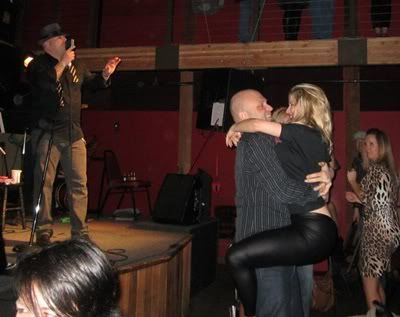 I was proud of my prop. While on my Beyond the Sea adventure, I grab a fishing pole stashed on stage and faux-fish. When I faux-catch a heart, I velcro is to the fishing pole and viola! A cane.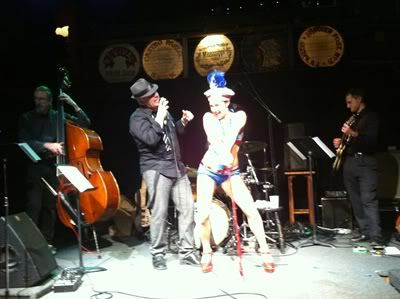 It was so fun to do this again and I am grateful that I still get to have these little snippets of stage time in my life. It's not enough to cause anxiety or time consumption, and just enough to be a total blast.