Emily, who often pours wine for us on rainy Saturdays, invited us to an exclusive art show at the wine bar over the weekend. Her son, Gunnar, wants to attend a fancy art camp this summer and was going to sell his pieces to help pay for it.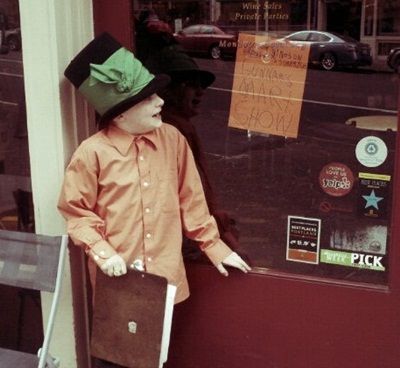 Since we have quite a collection of
bar art
, we were excited to attend and were happy to be there early enough to snag this sweet piece for our kitchen. It is called "Real Men Drink Red Wine"
Here the young artist discusses the summer camp with another customer.
and with his proud mama :)