Something about taking a 3000 mile trip on the motorcycle each summer is that you have to get your bod ready for many hours in the saddle. The great thing about that is that in order to prepare for long days on the road, you have to spend some long days on the road! We took off this weekend to do just that. We hit Pendleton on Friday night to have dinner and do some city detox. On Saturday morning, we went out for a jog on the awesome river path. There is nothing like waking up early and walking out to a crisp spring morning with the smell of the desert and running along the river. In addition to the neighborhood cats and squirrels, I saw a bunny, goats, pelicans, and deer on my Saturday and Sunday runs.
We fueled up - gas for the bike and coffee for us - and hit the road. We drove through farmland, up into the hills and into areas where traffic is light and the stops are beautiful.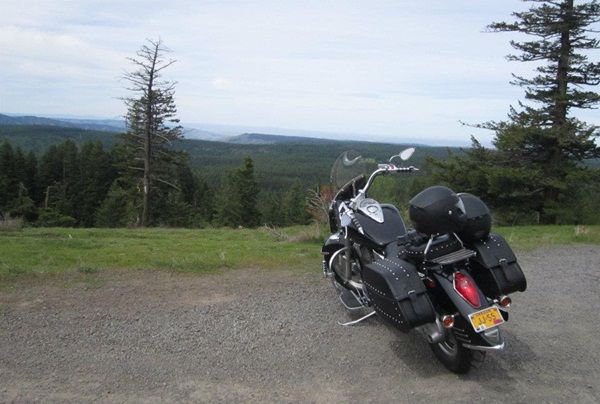 We came up through Enterprise and Joseph, which offers beautiful views of the Wallowa mountains.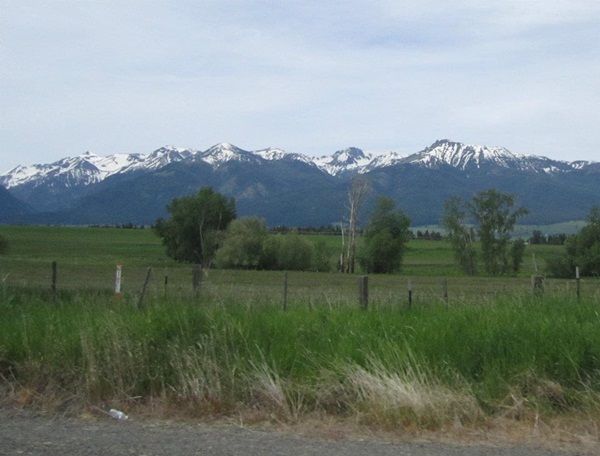 After a lunch break, we drove to Imnaha, where we met a way-to-friendly crazy lady, and then down to Hells Canyon.
From there, we started to head back towards a population center, stopping only when we had to wait for the cows to let us through.
Our weather was perfect and we could not have had a more beautiful day to spend 9 hours on the bike.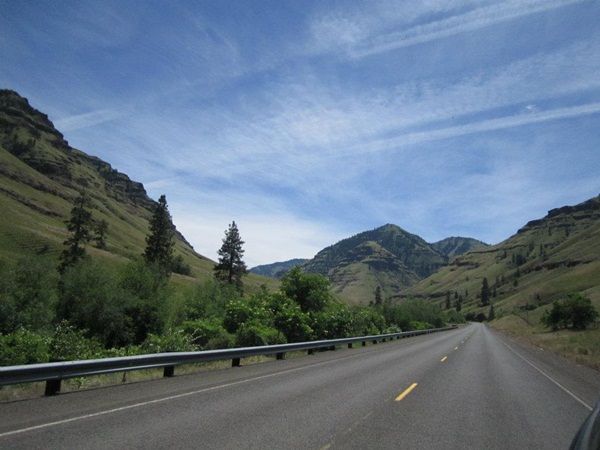 Once back in town, we switched the bike seat for some bar stools, had a nice dinner and a bit of dancing.
perfect.