Variation on a theme this week. When I have presentations to make, my power outfit is pinstripe pants and a good shirt. With my recent project, I've been giving regular presentations. That means this week was all about pinstripe pants. I like the way I look in good pants and I love the tradition of pinstripes. These looks are super similar, but a little more traditional for the first meeting of the week (although I did wear a fun pair of earrings)...
and a little more flair for later in the week. I've said before that I love the dichotomy of the work pants/big cowgirl buckle outfit and it makes me happy every time I rock it. I wish this pic showed that these are gray pants, but it was simply too hot to stand in the sun :) I also love the "OK for work" black tanks. I think they pair perfectly with pants.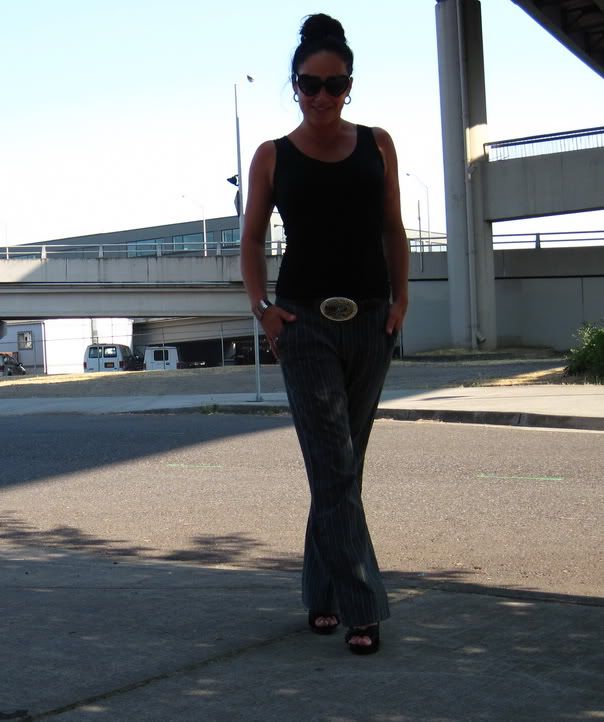 With both outfits, I am wearing a pair of black heels from Forever 21. They are super comfy and the perfect platform and perfect height and the part that peeks from under my pants is a cute little knot. They certainly won't last Forever (pun intended), but at $25, the cost per wear is already down to $2.50 and they still have a couple miles left.