Last night, John and I were invited by one of the best people we have met this year, Randy, to go to the Plate and Pitchfork dinner out at Sauvie Island. Randy is the owner of Cava, which if you hang out with us, we have probably taken you to. This is Randy.
The first thing that happened is that we got there about 5:30, when appetizers were supposed to start and a chick in a hat told us "we won't be serving beer til 5:55, go sit in the shade." um ok. So we went to get some chairs and John asked a tall skinny dude by the chairs if we could grab a couple of them. "Those are actually for our living area" he says. steam starts rising from John's head. John hates hippies. We see two chairs off in the distant shade and go sit on them. Other people are coming and are all looking as thirsty as we are.... Hippies let other people share their living area. apparantly J and I just simply weren't welcome. Finally we get to have some beer. YAY! beer! We hang out with Randy's lovely wife Amy and discuss her fabulous new orange hair. Dinner is supposed to start at 6 and we are starving. around 6:45 they call us all togehter.. "Good! time for food!" we think. no, time for farm tours. "Come on, John, it might be fun" I say. We walk over to our tour group and hear the gal talking about the ingredients on the farm... there's uh tomatoes and uh.......carrots and uhhhhhhhh beans and uhhh.. J and I look at each other and decide that we will go have our own tour.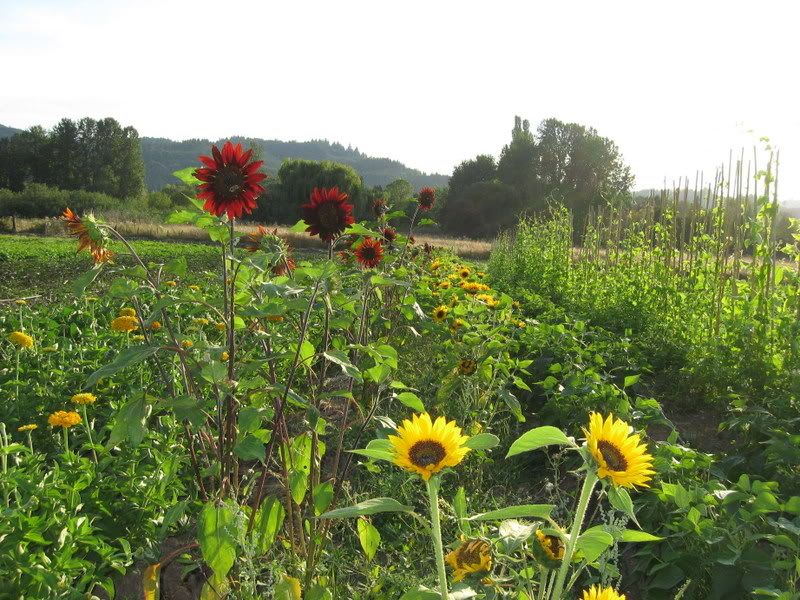 Its was really beautiful out there and we had a nice walk around the farm without the Ferris Bueller teacher-like droning of the list of vegetables that we would view. Finally, time to sit and eat! The hippies start doing some "housekeeping" announcements. really? housekeeping? we come, we sit and we eat. its not hard, people. did i mention that John hates hippies?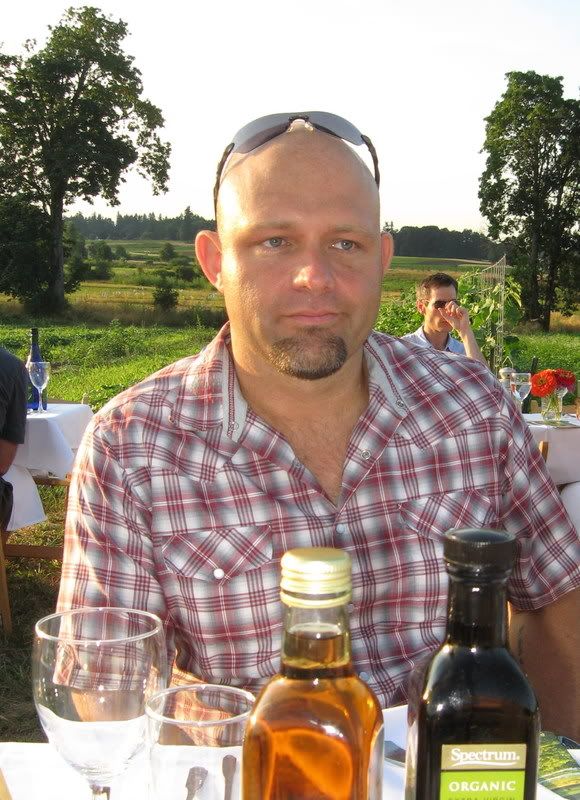 We had to sit and wait forever to eat, but everything around was pretty, including my dress.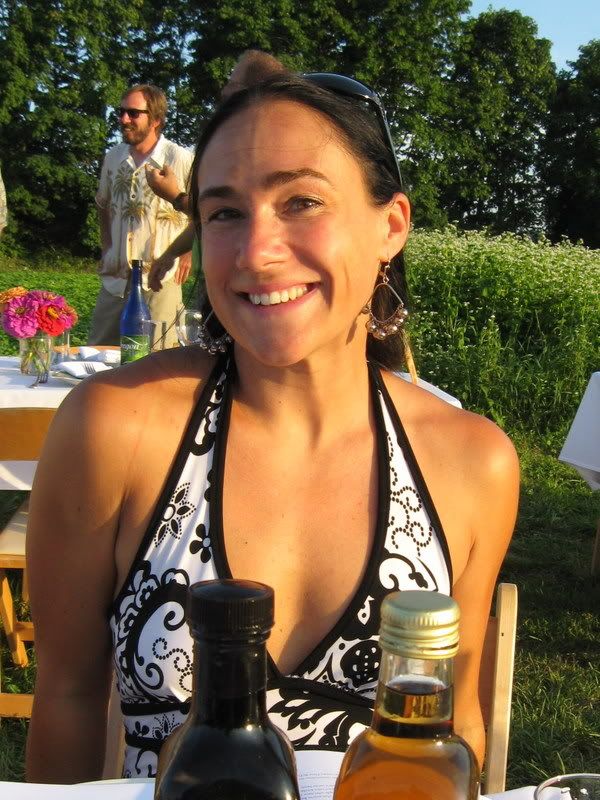 Vegetarians, Stop reading now.
The main course was to be this pig.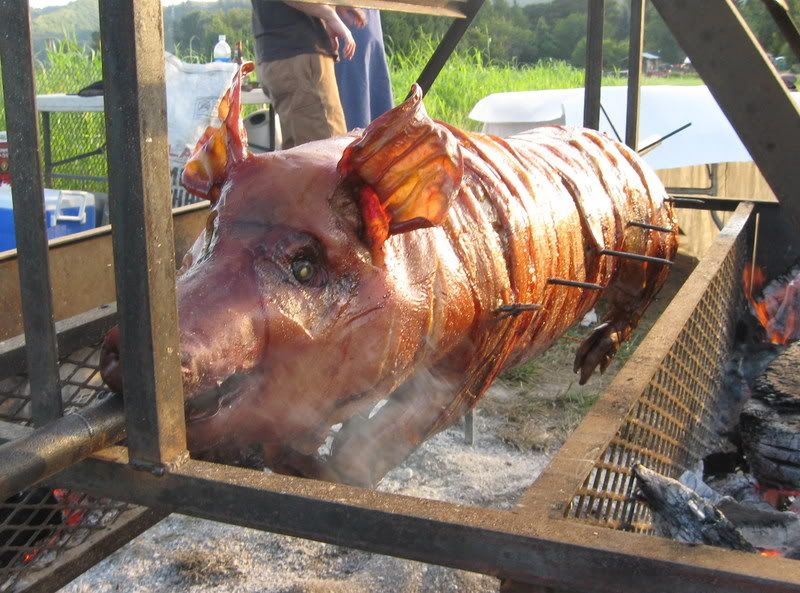 He was delicious.
and the night was absolutely gorgeous.