It's so beautiful right now. I love fall. There's still some sun hanging around, but the air is crisp and the colors are everywhere. I try every year to drink a pumpkin latte, even though I know I don't like them, simply because it seems so right. My house is full of spicy candles and I just put the electric blanket on the bed. We haven't turned the heater on yet, but we know the time is coming soon. Last week, I wore a stocking cap.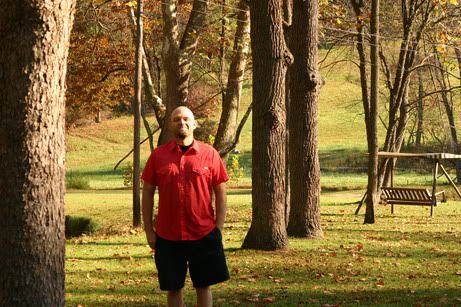 Every fall, and hopefully every fall for he rest of my life, I am reminded of a trip we took in Oct '04 to Ohio. The reason was grim, John's grandpa had just died and we were going to the funeral and to help his family sort through everything left at the home. The home was in arguably the most beautiful little valley ever, in a tiny town in Amish country. The valley had two ponds and was snuggled in by hills all around and tall trees of every color.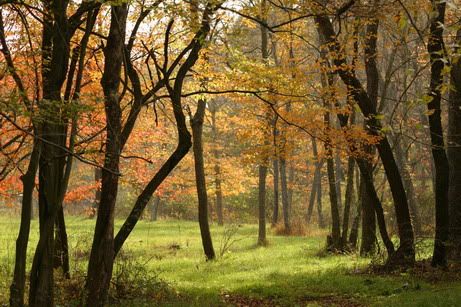 We spent a week there and it was amazing. Breathtakingly gorgeous. and hard with the actual labor and surrounded by the emotions of everyone there helping. There were lots of things to sort and pack and also the emotional heartache that must accompany the absolute end, when both of a couple is gone and there aren't any close family who will take over their home. I was really glad that John and his dad wanted me there and it turned out to be a trip I will never forget. In the breaks from packing, we took advantage of the amazing surroundings and took literally hundreds of pictures. These are all from John's camera, because I was still shooting film and mine are all tucked away in my photo album.
I would love to make this post 17 pages long and put up a bigger collection from that trip, but instead will go spend some time in my life of Fall '09 and trim back the rose bush and maybe grab a little jog up on Mt. Tabor to see the fall beauty right outside.