For the longest time I've been looking for an awesome pair of gray shoes. They are hard to find! However, I scored a pair last weekend at Buffalo Exhange and was super excited to wear them. I was also super excited about this outfit. I love gray. Every time I wear it, I feel comfy and warm. Probably because I have 2 gray hoodies that I wear all the time, I've associated the color with the comfort of my beloved hoodies. The shirt has little studs on the shoulders and it was an accident how well the styling matched my purse! The skirt is one of those gems that I picked up for $5 at Goodwill and probably has a cost per wear of about a dime.
Another fun coincidence is that I happened to have silver toes, which were super cute peeking out through the shoes.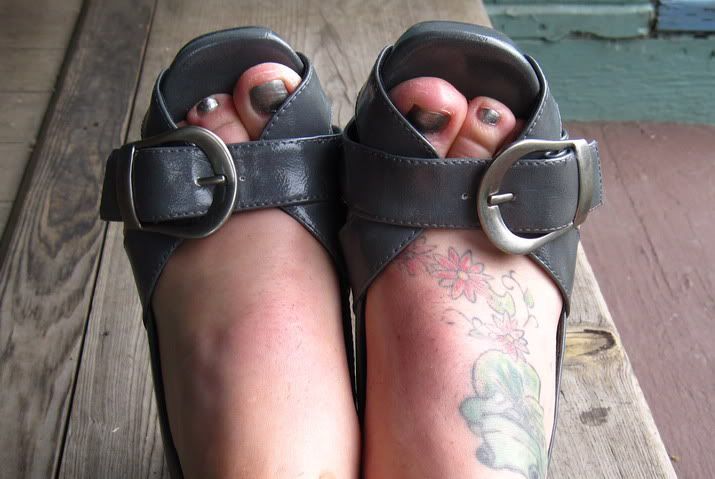 Unfortunately, these awesome shoes killed me by the end of the day. Next time I wear them, I think I'll just put them on when I get to the office, or at least switch to my tennies coming home. I'm not going to lie, I walked from the bus stop to the house in my bare feet. Last but not least, I matched makeup to the gray too!!! I'm surprised how much I loved rocking the silver eyes, but I definitely plan to do it again!