I have mentioned more than once that I have a bunch of my mom's and grandma's old jewelery... I have remade a lot of the pieces to make them wearable in my life. My grandma never had pierced ears, so all of her old earrings are (well, started as) clip-ons. They hurt so badly to wear that I have had to be creative and convert them to pierced earrings. I only like one style of pierced earring, so I have a stockpile of clasps and convert any earrings I buy to the style I like. On new earrings, its usually pretty easy. On some of these old ones, I've had to be more creative. It's worth it though, they used such sparkly pieces.... The clear rhinestone ones are my old
burlesque
earrings. I made them from two different old pairs that I wired together. Nana would have loved that they got to be in so many shows.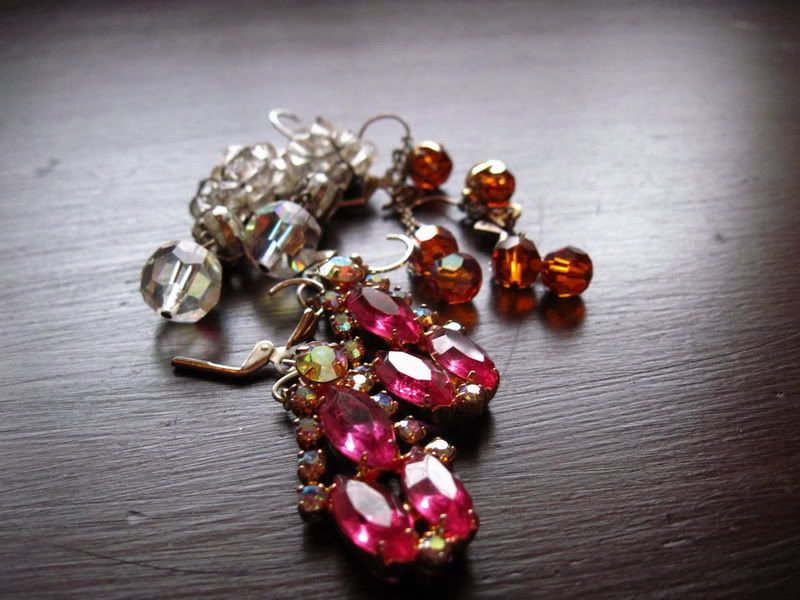 Also, some of the detail in these old pieces is really cute...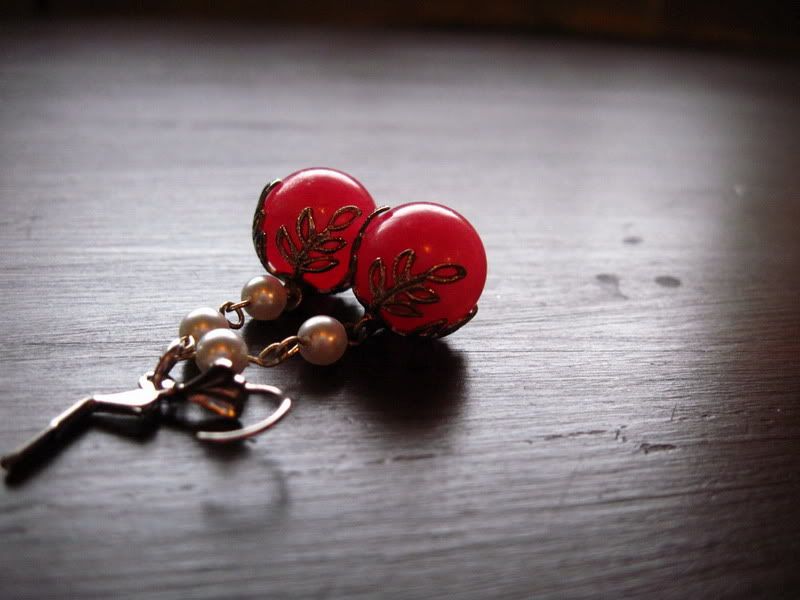 These were old clips that I added the chain to in order to make them dangle... They are huge. and awesome.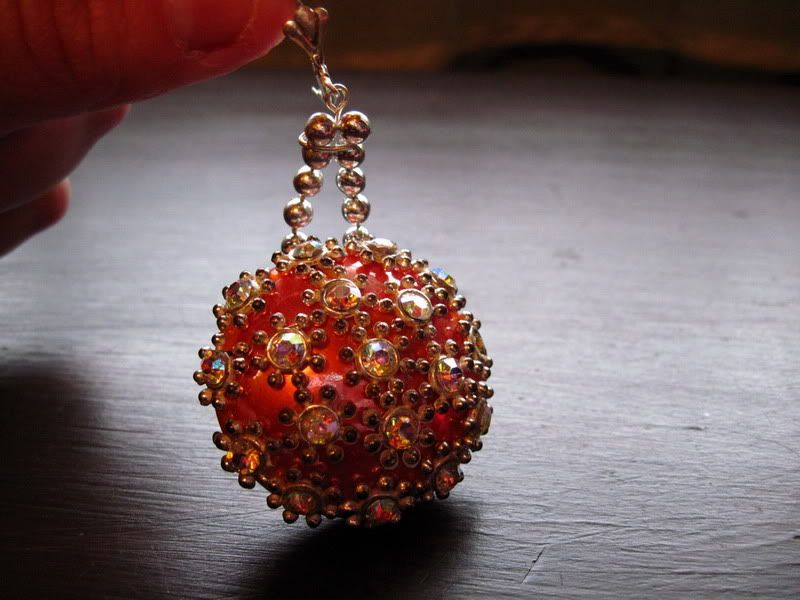 Here's another pair that just have amazing detail...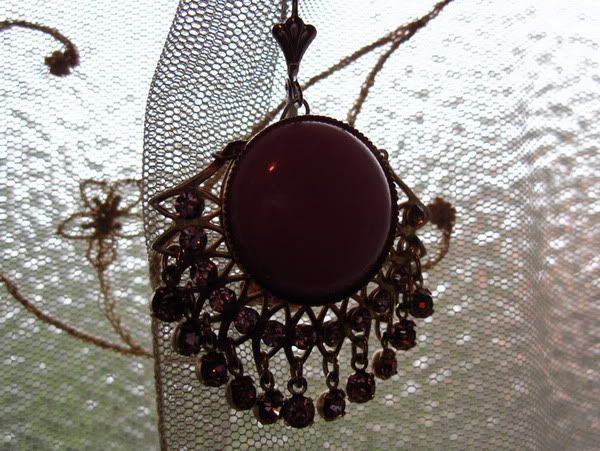 Lastly, my new orange collection. I have recently decided to add more orange to my life and so I dug out this old necklace and these three earrings from Nana's stuff. I converted the matching earrings to hooks and the poor lone earring has a new life as a ring. The swimsuit top also recently got a new look. I got this bikini at dance nationals in 89 or 90 in Florida. I have always loved the color (although it has faded a bit in 20 years). I had robbed the clasp for some emergency burlesque outfit a few years ago, so it was being held together by a pin, which was fine since I only used it for tanning in the back yard. Last weekend, I decided that I would like to rock it for real, but that I would only wear it with black bottoms.. The reason I would only wear it with black bottoms is because the matching bottoms are old school 90's and are high cut and meant to be worn high on the side of one's hips. I don't do that. Anyway, to make the top more versatile, and help it to not look so mismatched with black bottoms, I dug out an old lycra zebra print top from my "going to Goodwill" pile and gave the sides a little pizzazz. I added a new clasp and viola! new swimsuit :)