In reading some FF's of the past, it seems that most of my outfits revolve around my shoes. This one is no different. Wedges are all the rage, but I'm not a fan of all of them. Sometimes they tend to look heavy and clunky (and sometimes that look is cute, but not all the time) I like mine to swoop in a little under the heel rather than go straight down. I think it's a lighter, more feminine look.
I had forgotten my phone at the studio so I had to go pick it up after work the next day and used the opportunity to make the most of the sun and shoot this week's pics in an exotic location! By exotic, I mean the East Side waterfront.
This whole outfit was super comfy and I could have worn it all week. The shoes rule, the shirt is soft and I like it's shape (found in the "L" section of Goodwill :)), and the skirt is an old dance costume skirt. The hair flower is constructed from a flower I cut off of a shirt and the earrings are my favorite red giant hoops!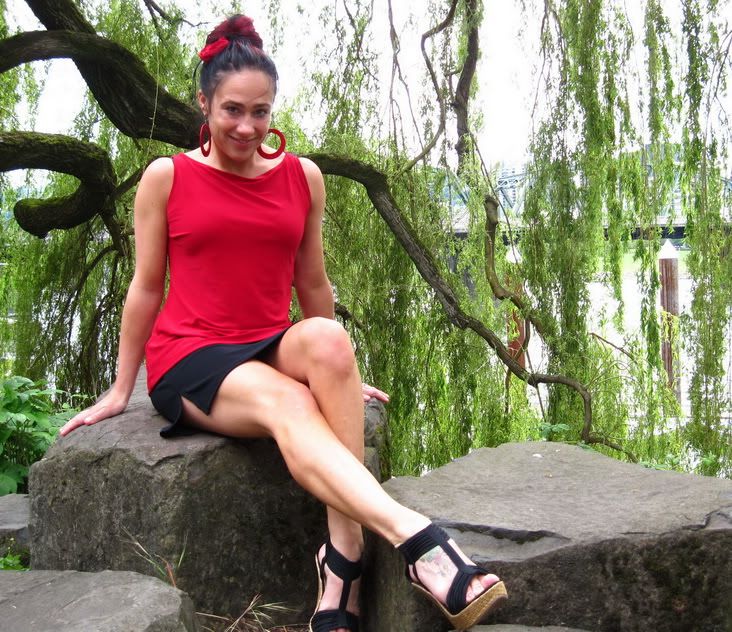 so easy, so fun :)