I am really glad that I decided to come a couple days before I thought harvest would start because as it turns out, they started early and the day I learned to drive was the most time I spent in the truck.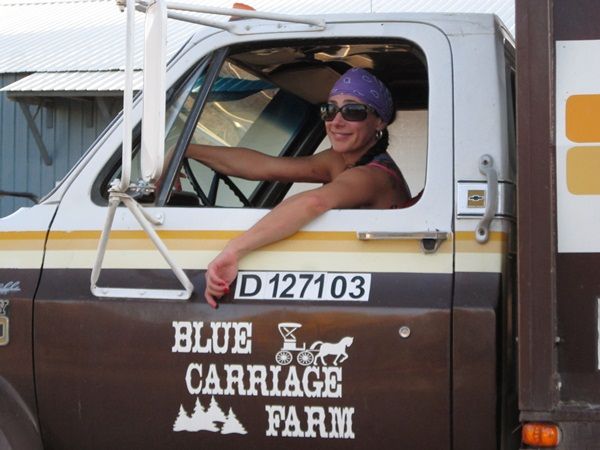 I rode with Dad and got my instructions and then got into the driver's seat. I am not going to be known for my innate truck driving abilities, but I didn't totally screw anything up.
The piler is pretty scary, taunting me while I wait my turn and hope not to do anything stupid while I'm up there.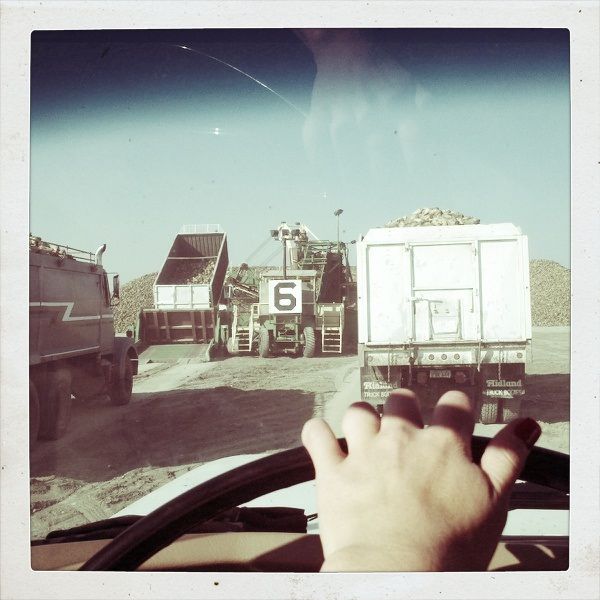 Beets.
Figuring it out.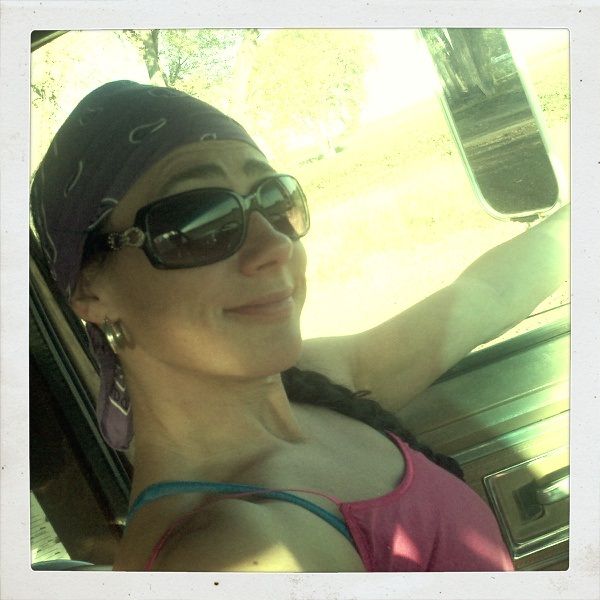 After our first successful day, we spent a fun night hanging in the shop.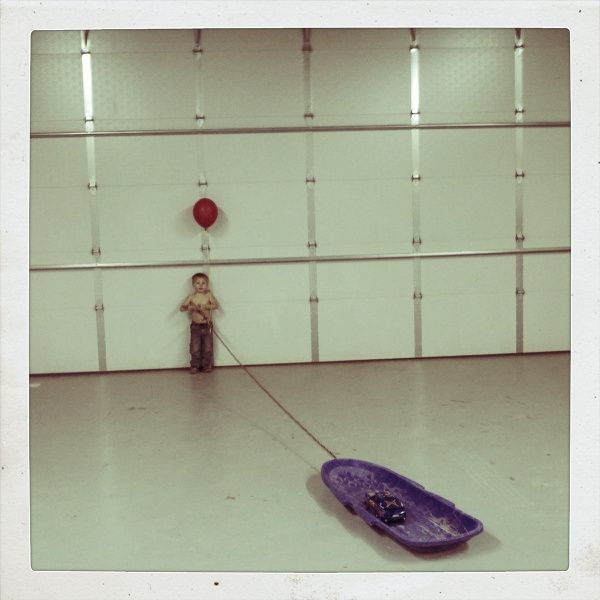 Since we stayed shut down over the weekend, we found ourselves back in the shop for some Sunday football.
The kids got some work done.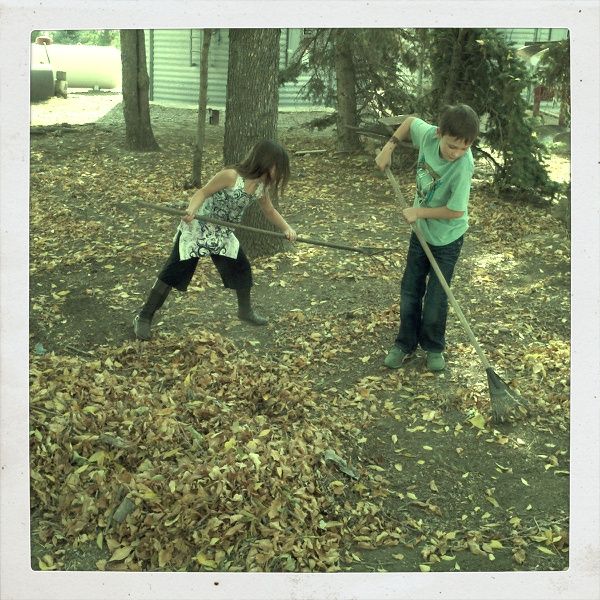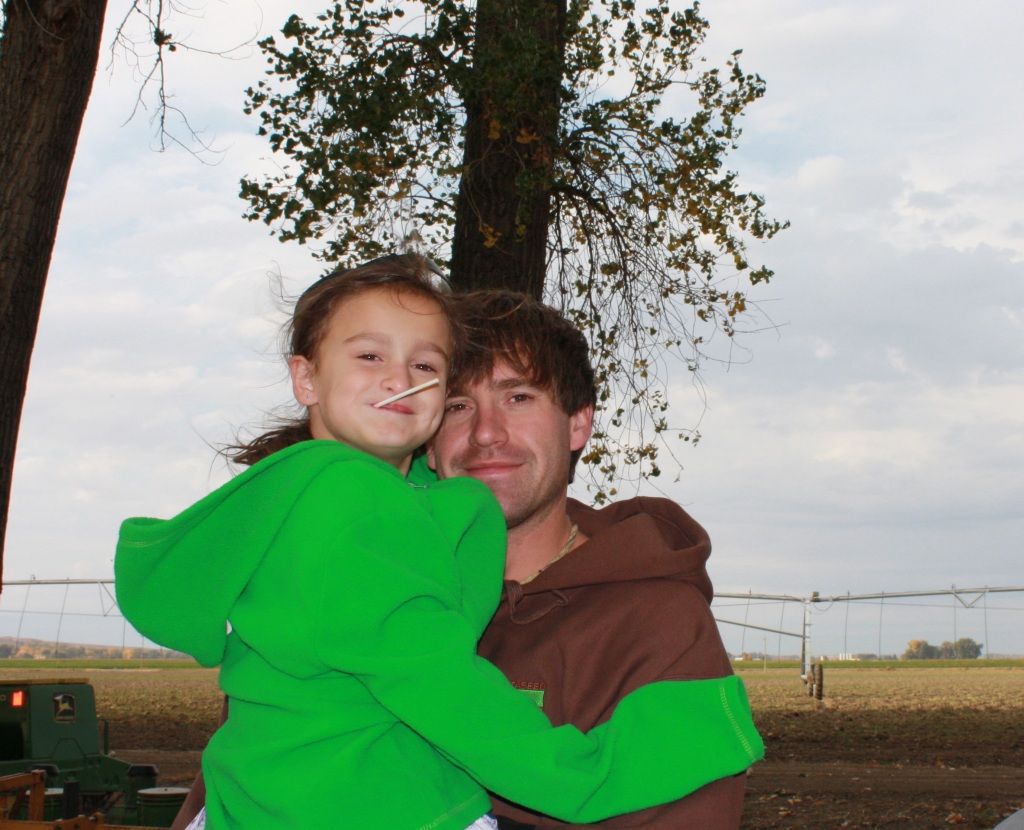 Baron disapproves.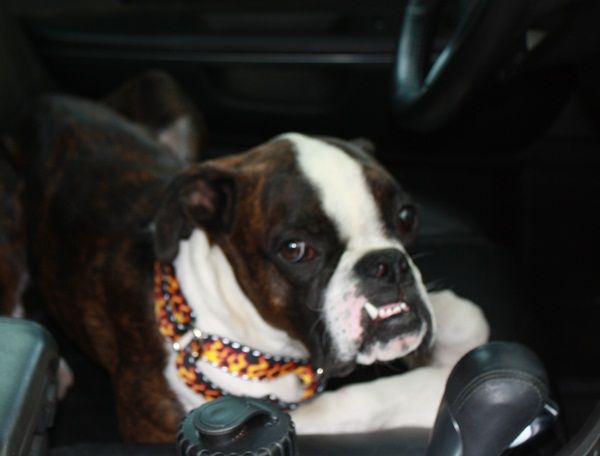 <3 br="br">3>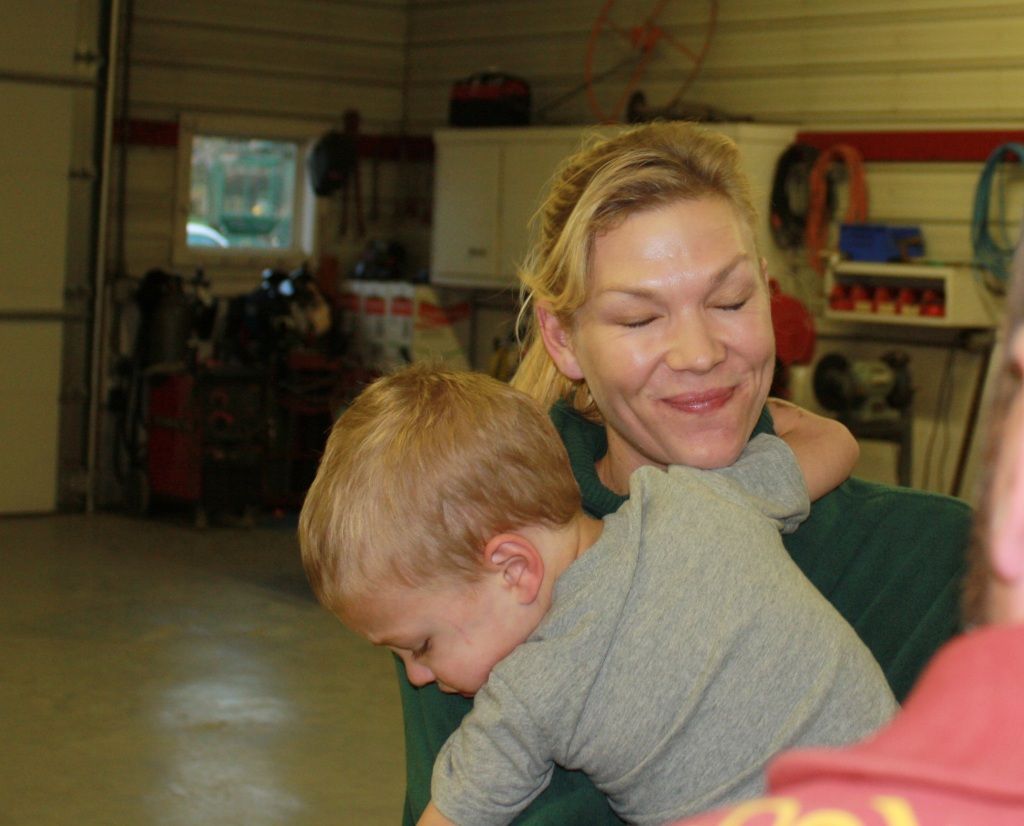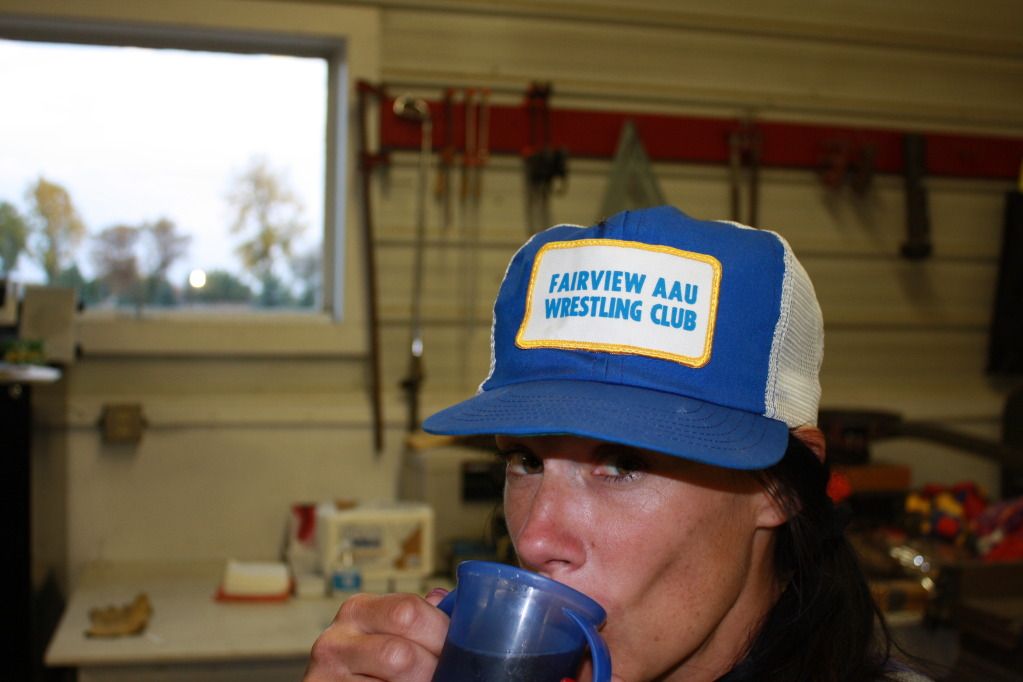 Jake hangs with the grown-ups.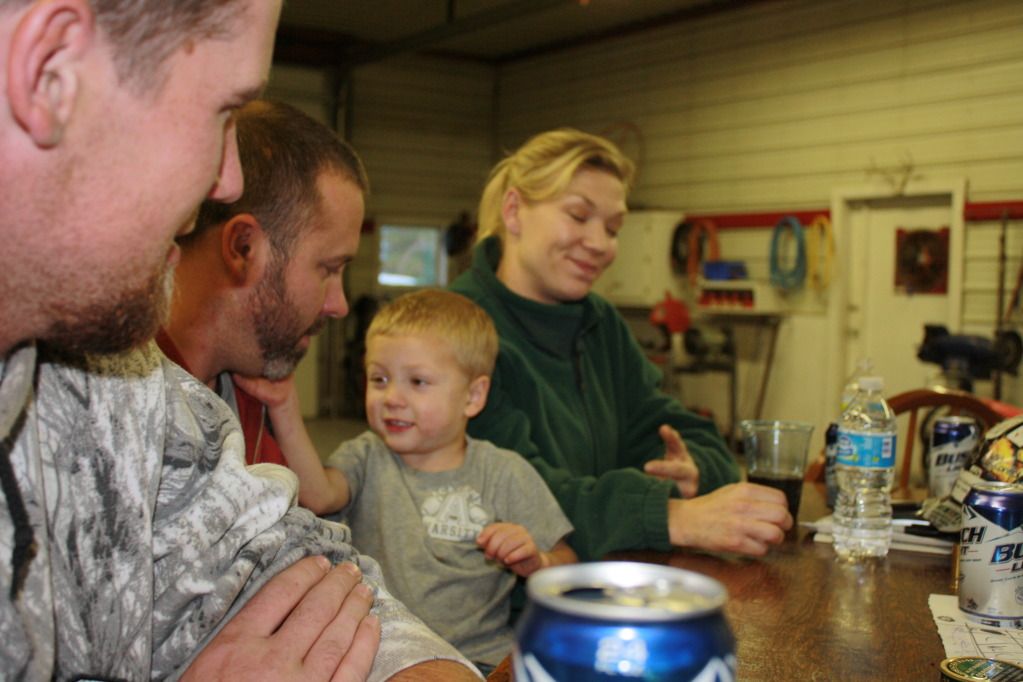 The trucks, patiently waiting.