I love any excuse to put on a costume and cannot turn down a theme party so needless to say,
this
girl
loves
Halloween
.
My dear friend Anna held a housewarming/birthday/Halloween party on Saturday and I took my inspiration from her Day of the Dead invitation and did my first shot at some fancy skeleton makeup. It was super fun to do.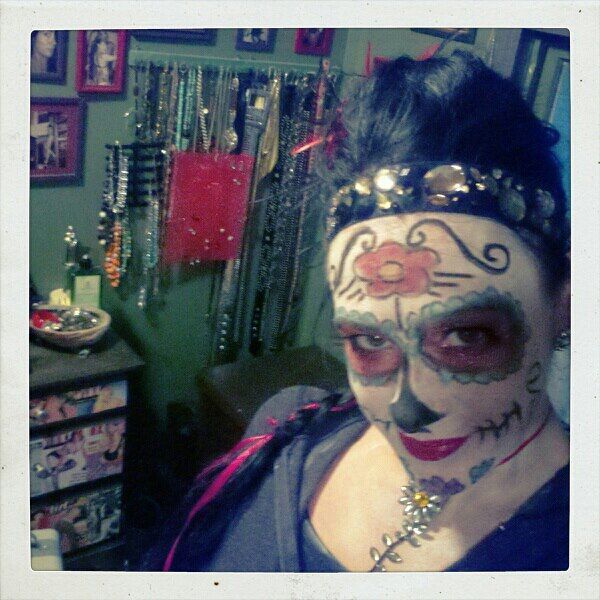 John used different make-up than me and his turned out well too, except that 2 days later, the color still shows on his face :)
Upon walking the door, you were greeted by these two:
Beautiful Anna and her sister Sonja. I'm pretty sure Sonja is cute underneath this costume.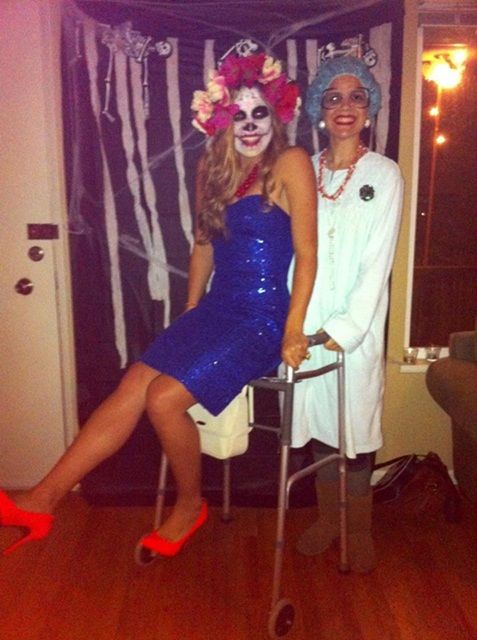 Anna's roommate had unknowingly created an exact Barbie replica of my costume, down to the shoes!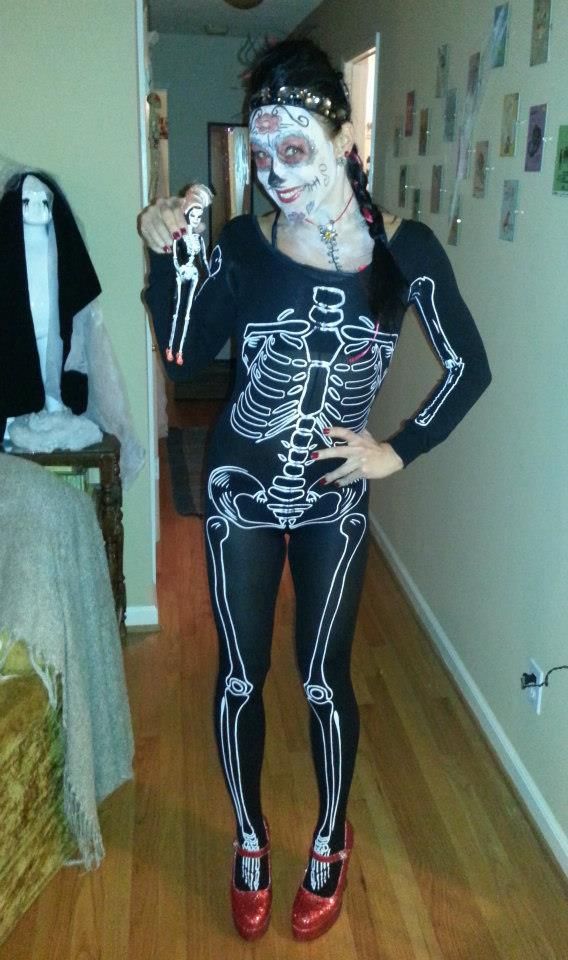 Hilarious coincidence.
Flapper Amanda and Sara "Baberaham Lincoln" aka dance friends stopped by and we staked out the kitchen.
Sometimes when people find out that dance friends are at a party, you accidentally end up performing.
I am going to break my 5 year tradition and teach a super fun dancey Monster Mash instead of Thriller this year after being inspired by this super fun night with my dance buds.