Though the weather was really threatening to not cooperate, we left on the motorcycle Friday afternoon and headed to Pendleton for the night. The next morning, we had a chilly ride across most of the rest of the state to meet up with John's family in Huntington for a weekend of fishing....
The weather was a little more July-appropriate once we got onto the lake and we spent the next two blissful days fishing... It goes like this: Once you catch a fish, you remove the hook..
Then you have to determine if it's big enough to keep....
If it's not, back it goes into the water...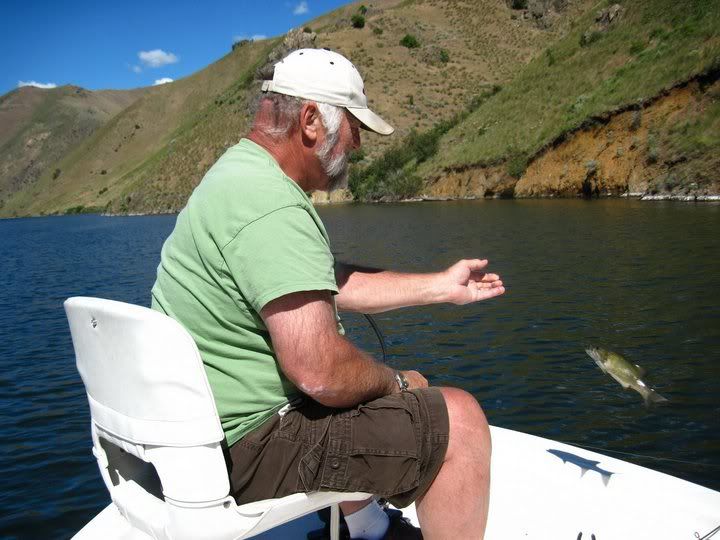 If it is....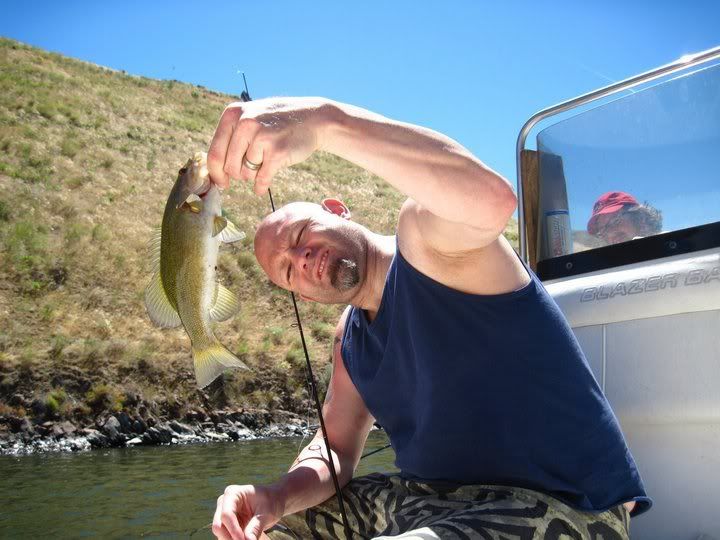 you pose with it...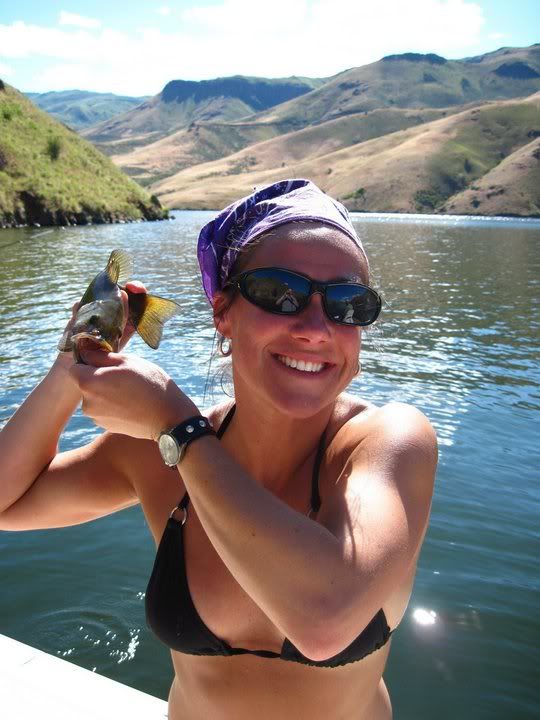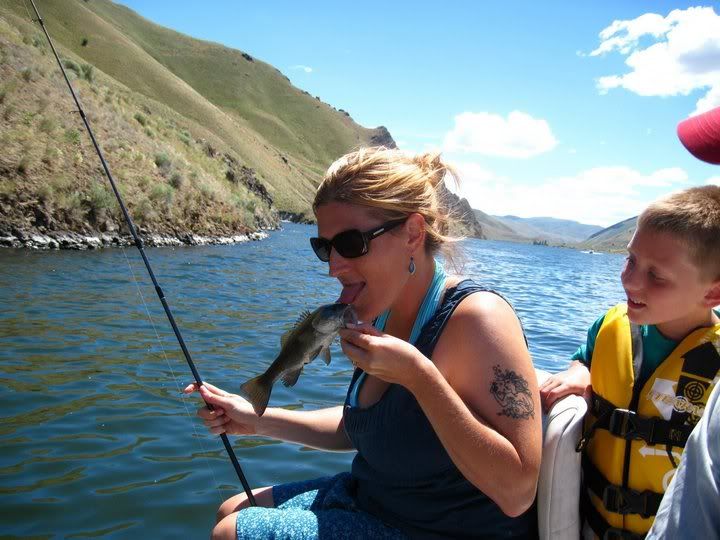 We tend to get a lot of the same fish holding poses...
Bryan busts out a new one...
I'm not as creative...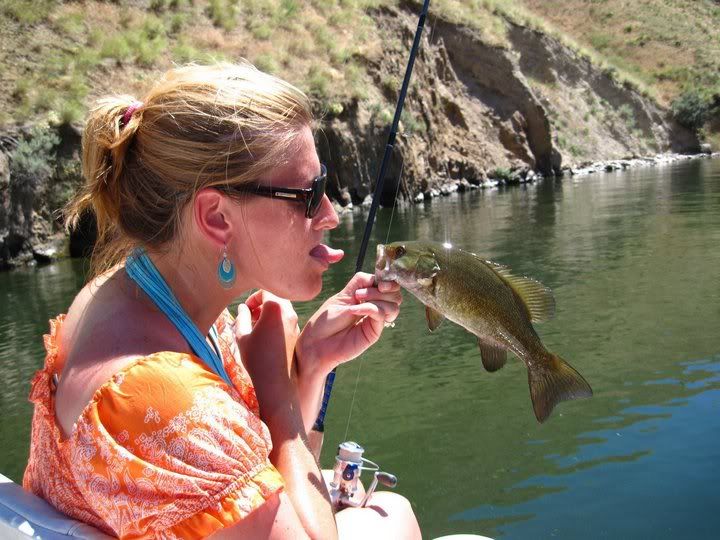 Sometimes, there's swimming...
and since I don't actually fish (I'm the helper :)), my day looks a lot like this....
After two successful days of fun in the sun, we headed back....
When a weekend consists of motorcycle and fishing boat as your major modes of transportation, you know you're doing it right.