4 years ago today, JJ and I got hitched!!!! I wish I could make some of those cool slideshows with music, but I, well.. OK, I never even tried, I just wish it would magically happen. So you get the ghetto version...
Right click on
this to play our wedding song
. Then right click on the Slideshow function
here
!
If that first song runs out, click on
this to play our first dance song
.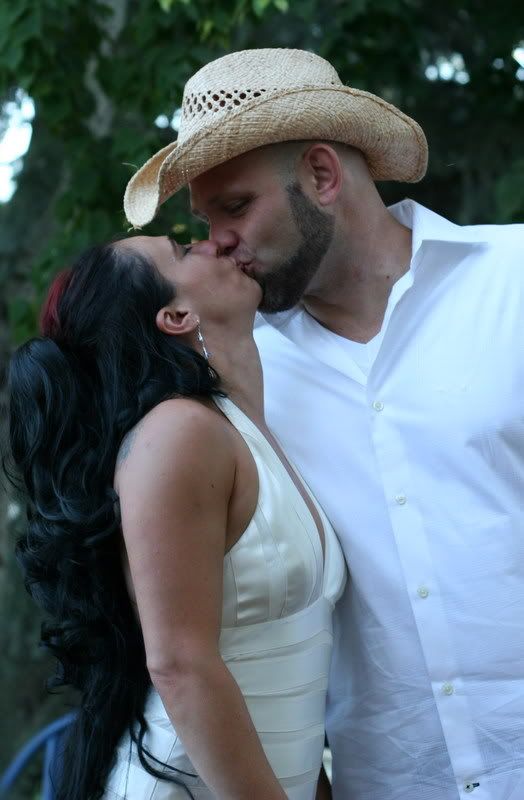 Happy Anniversary JJ! I love you!