We were ready to head out to the 3rd part of our vacation, Part Adventure!, on Wednesday, but forces beyond our control delayed us by a half hour...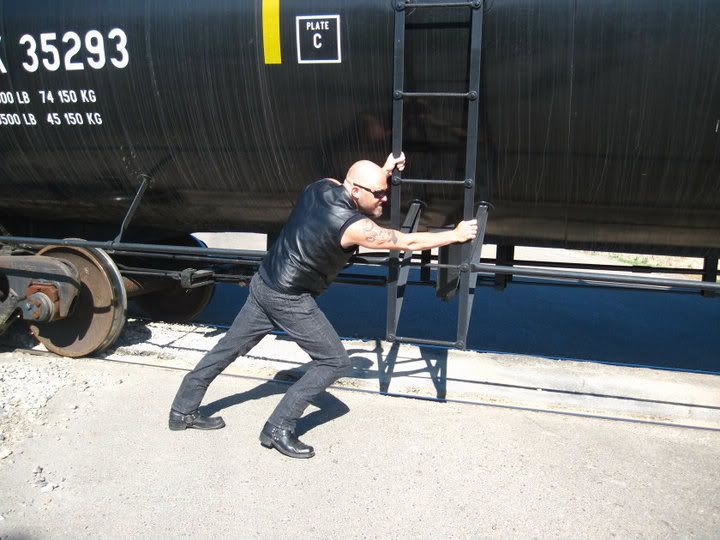 We finally gave up and drove a mile down the road to go behind it, it was parked there for as long as we could see it :)
We had a beautiful drive through Montana....
As we got closer and closer to Livingston, we noticed a wee little storm to our left....
We pulled into Livingston and found ourselves a hotel where we could put the bike under cover just as the rain started to fall... This meant we had to walk to the bar... We took cover under this nifty outside shed-style bar waiting for some of the rain to pass before we ventured to our destination bar. (it doesn't look very rainy, you say?)
It was...
On our fist night by ourselves in quite a while, we sat in the bar in Livingston and had some beers and a nice dinner and a bottle of wine and caught up and laughed and kissed and planned our next day and had a generally delightful time in this quaint little town. The next morning, we grabbed some coffee (and a scrumptious scone) and hit the road towards Idaho.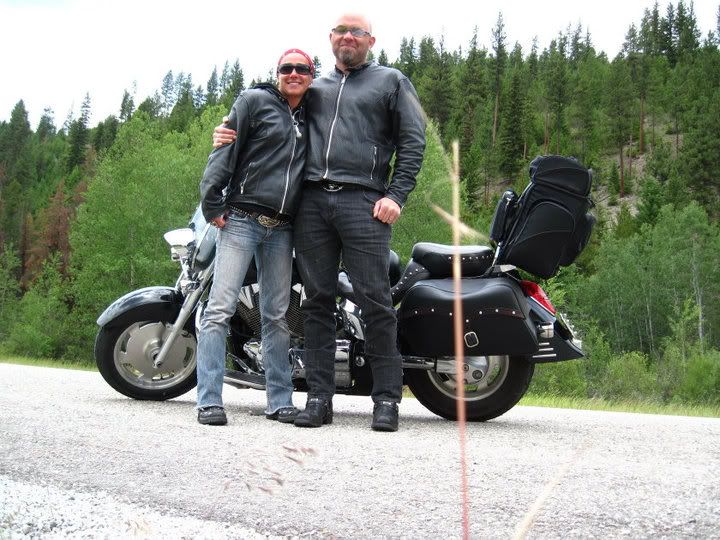 We took the Lolo pass last year and didn't hesitate to do so again. We were worried that we might be doing a little storm dodging, and made a bet as to whether we'd get rained on or not. I won, and we stayed dry :)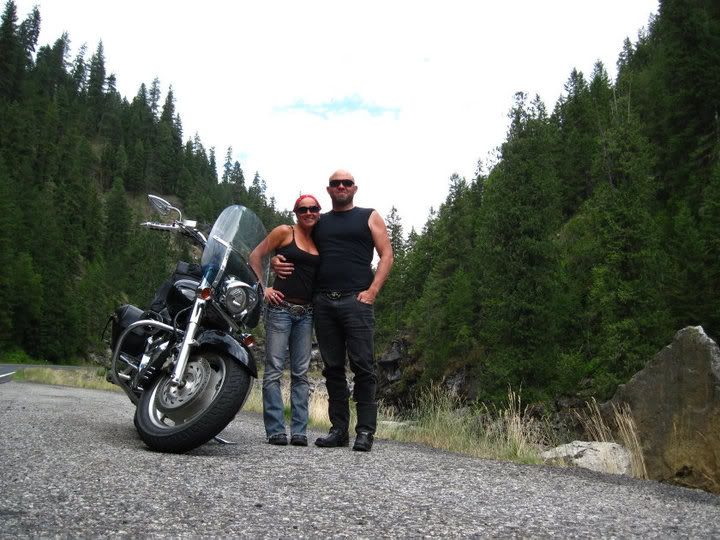 It even got nice and super warm as we hit our destination in Orofino, ID. We scored a killer hotel on the river and took full advantage of it. I even washed my hair for the second time on the trip (in the hotel, not the river) while JJ took a dip in the pool. Refreshed, we got dressed and went to the bar for dinner on the river. Afterward, a trip down the riverbank to do some exploring...
John got more than he bargained for....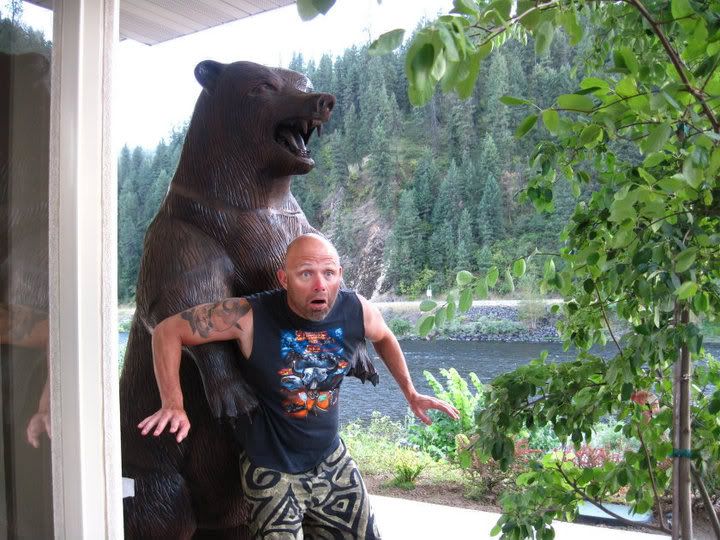 We had so much fun... Orofino, you will see us again.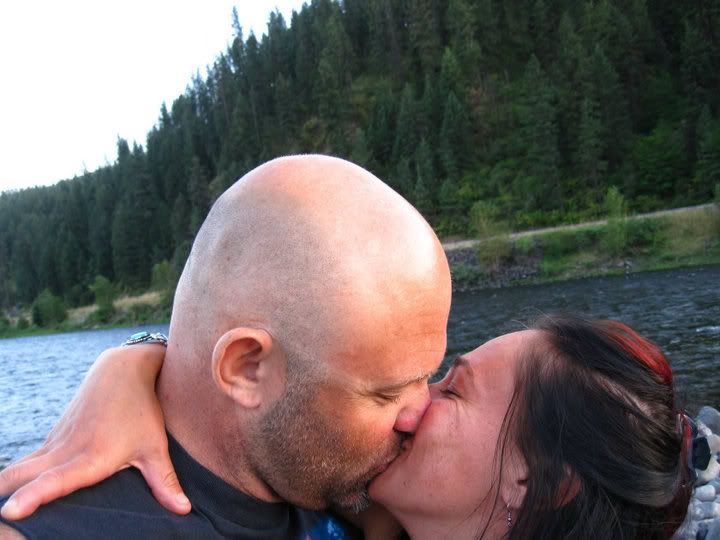 The next morning, we were off for a ride down the middle of Idaho, to see some sights we've never seen. Right off the bat, road construction....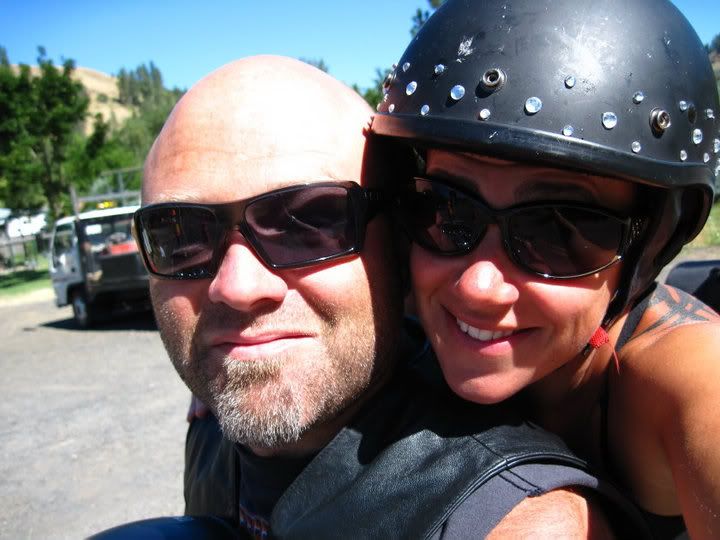 Then we got going and had a day of spectacular views. and smells. The one thing you don't realize if you don't travel by bike is that there are amazing things to smell in beautiful places (and sometimes, some dead things too)
I can't even begin to explain the view from up here but the pictures don't do it justice.
After a long day, we landed in our favorite home away from home, Pendleton. We were tired, but had a nice dinner and hit the hay. We had one more day before we had to get home so we spent it bopping around Pendleton to our favorite haunts. Of course, that means a trip to the
waterpark
!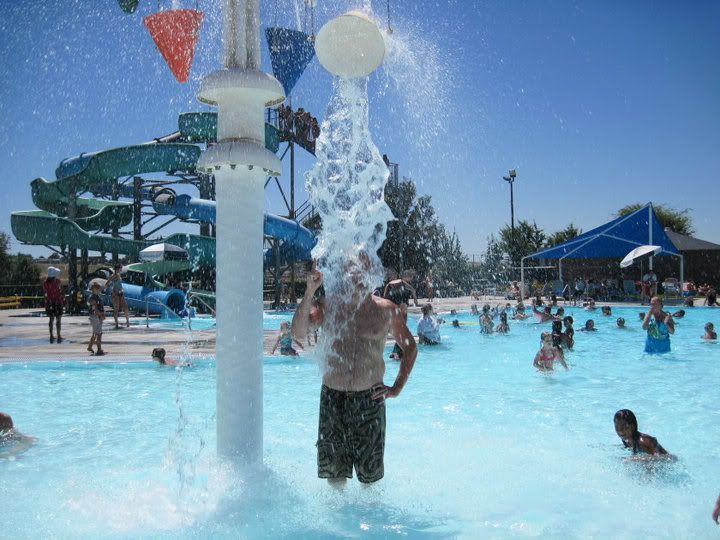 We love the waterpark.
After many trips down the slides, some swimming and diving and laying in the sun, we decided to head back for one more night out.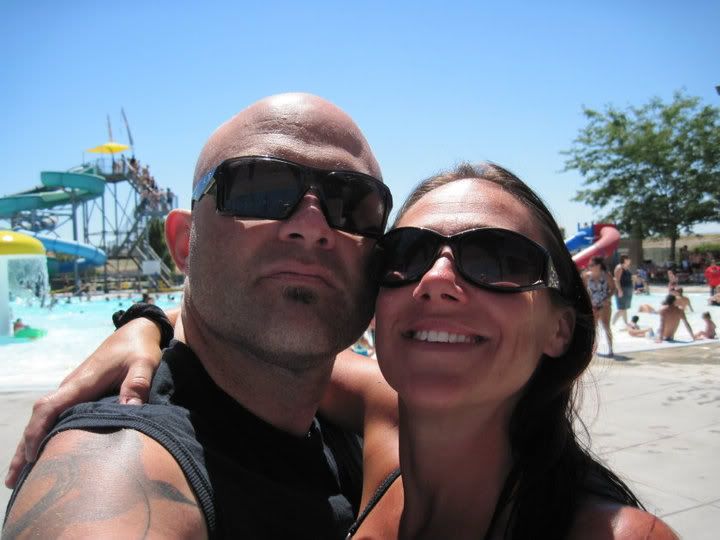 Finally on Sunday, we had to make that final stretch to home. We hopped over to Washington to take the long way and had another joyous and gorgeous day on the bike. This trip could not have been nicer and we came home refreshed and happy. ...and already planning our next journey :)