Last week, New York friend Amy was in town and we got together for a quick little girls night! (Notice that BFF HI Kim is also here, hooray!)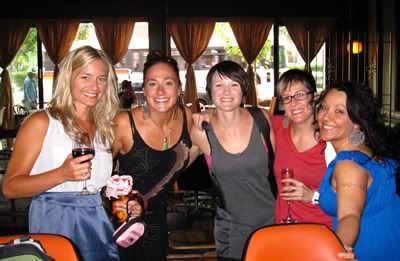 Amy always appreciates a good shoe (don't we all?). So when I got dressed that morning, I wanted to wear something cool that she would covet.
Boy, did that backfire when she showed up in these crystal studded cowgirl boots......