The weather looked just good enough that we'd be able to sneak one good trip in for the last weekend of assumed summer weather... We took off on a warm and beautiful Friday afternoon and made our way to our Pendleton home (read:
Hamley's
). We were welcomed by our lovely friends at the bar, they always treat us so well. The next morning started with a jog and a sandwich and since we had a little extra time, we took a back road around a huge tree farm and found ourselves kind of in the middle of no-where...
I guess not exactly nowhere, but Bombing Range Road, which isn't to close to anything. Probably by design :)
The first day was too windy to fish and we ended up hanging out and drinking beers. The next day, the weather cooperated a little more and we got to do that same beer drinking on the boat! We practically had the whole gorge to ourselves. Tonya caught first fish.
This is what happened most of the day.. Carl would get a big fish on.
John would net the fish...
everyone would talk about how big the fish was and into the live well it would go!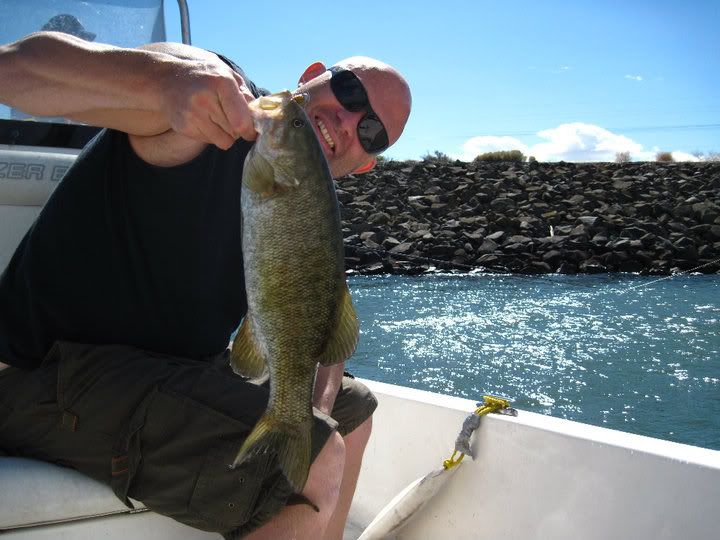 Kathy caught fish too!
At the end of the day, John calls that he is going to make one last cast and catch a fish with it. Awesomely enough, he did and Bryan did too! What a way to end the day!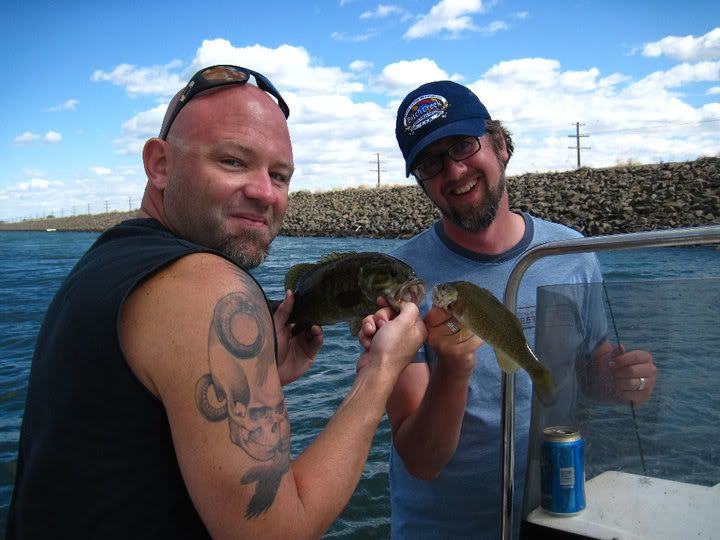 After that, it's my job to help Captain Carl clean the fish. What an awesome time.
*last photo shamelessly stolen from Tonya's facebook page.