John and I, along with the bravest of our co-workers, signed up for the
Warrior Dash
. It was going to be a three mile run mixed with various obstacles and would involve us getting wet and muddy at the very least. We knew this about the event: we should wear costumes and we were a little nervous. Here is part of our group before the race. Note that JJ and were the first of our team to arrive in awesome costumes.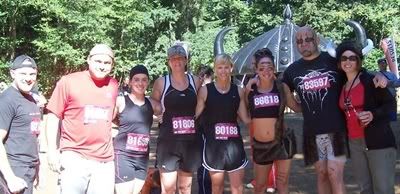 Finding our Warrior spirit....
Our motley crew....
And we're off! up through the woods and down into the (COLD!) water, where we had to climb over rolling logs. Then up and over the hay bales....
Around the corner and through the woods (and cargo net and bungies..)
ready to tackle the car pile!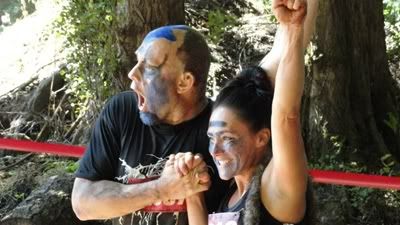 more obstacles, more hills, up and ready to run through the FIRE!
and..JUMP! John says in some countries, this would mean we were married! Does this mean this was our second wedding?
off to the tire obstacle...
and then crawl under the barbed wire through the mud..
and slide into the finish line!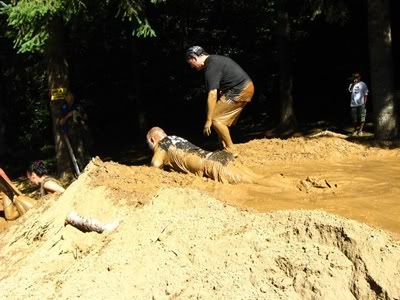 VICTORY!
Warrior John: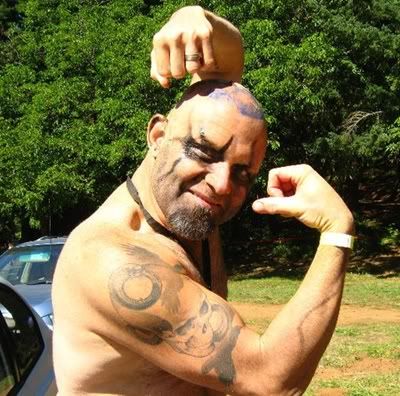 Warrior Shan:
after a little cleanup in the river, a victory beer!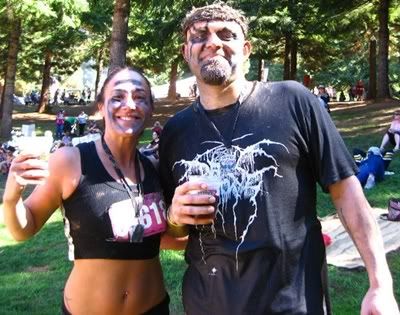 Warrior Dash 2011, count us in!