In the olden days, before we digitized, my mom and I both took lots of pictures and we just made prints for each other of the ones the other wanted so we could put them in our albums. Then we got digital cameras and digital frames and didn't want to print everything. Then this started...
"Will you take one with my camera too"
So every time we took a picture, we had to take 2. and every time we had someone take a picture of both of us, we had to have them take 2... It was silly. So now when we get together we each take our cameras and take pictures of whatever we want. If someone takes one of both of us, we hand them one camera, say thank you, and send them on their way. Then on the last night we are together, I take both of our cards and dump them on my computer so I have them all and then put my pics on her card so she has them when she goes home! It takes 5 minutes and then we can each delete any we don't want. genius. I just got around to going through some of them and here is the addendum to our visit. Saturday shopping on Hawthorne, lunch at Bridgeport...
I like that I coordinated my shirt with my beer.
Then downtown to the wine bar where we saw Jen...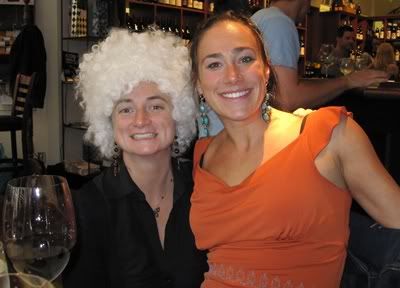 John met us there after a Saturday morning in the office.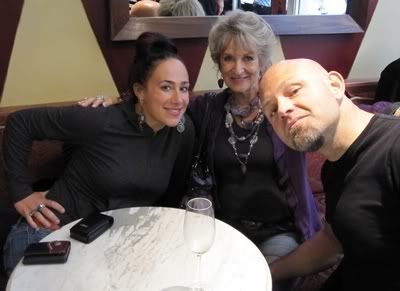 After a a couple glasses of wine, Steph and I went on one last shoe shopping stop and John went up to see about scoring a table in the bar at City Grill. Not only did he, but he got the best seat in the house! Hooray John!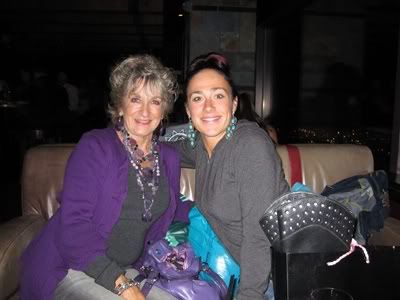 Looking over the beautiful, foggy city....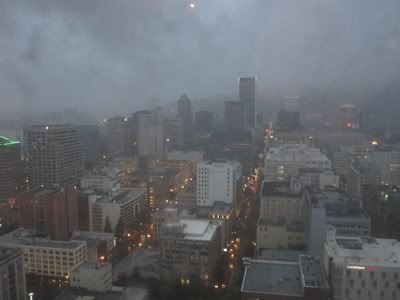 Steph and John with their girlie drinks....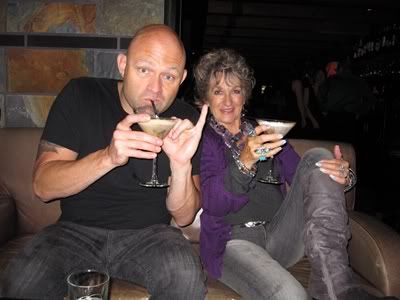 The city in the dark...
Complete birthday success!