Kayaking has been on "the list" for about 12 years. Always something we talked about doing, but never did. Until now! Thanks to an offer we couldn't refuse from
groupon
, we scheduled our kayak excursion!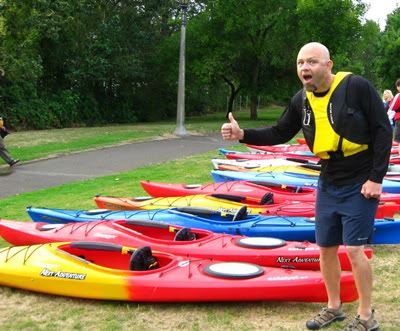 After a brief introduction to our boats and some initial instruction, we were ready to go!
We made it into the water successfully. And by successfully, I mean without tipping over. The same cannot be said for everyone in our group.
We ended up with a gorgeous night and a view of the city we hadn't seen before.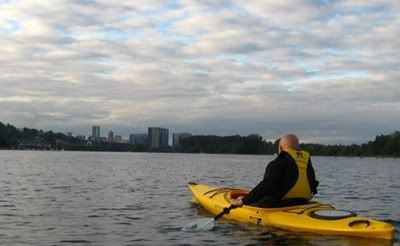 The kayaking itself was a lot of fun and we both really enjoyed it.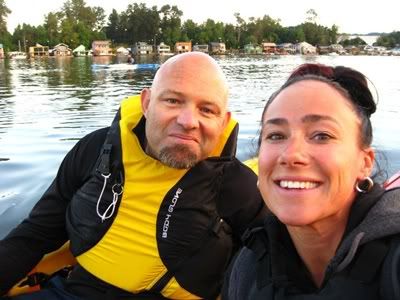 Did I mention how cool the view was?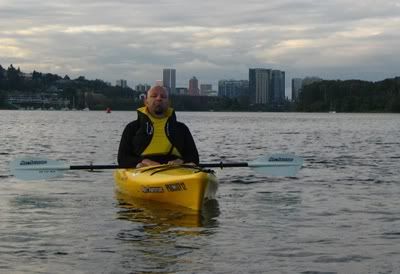 We paddled out to Ross Island and saw baby ducks and fish jumping and a big fat kitty lounging on a deck chair on one of the fancy houseboats.
a perfect night.