getting ready, one curl at a time....
and we're off! How great is this?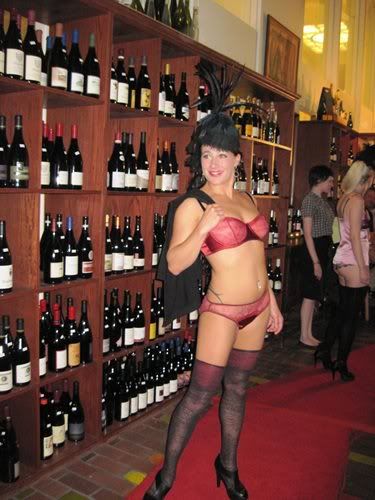 Our outfits were hung in order in our own little section of the rack and first we'd get our "clothes" on. Then we'd have the hat girl pick our hat and the jewelery girl pick our jewelery. and then down the stairs to show off all of the finery.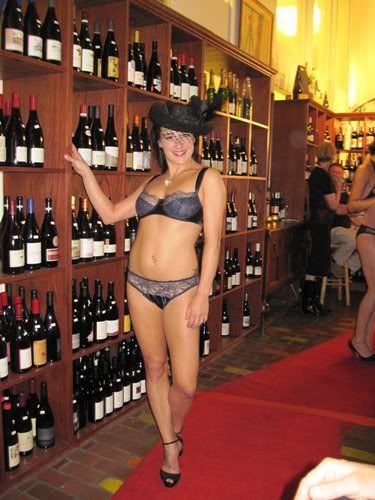 Some outfits had a top to take off, just like in the old
burlesque days
!
This is good times, people!
I'll be anxious to see the pro photos from that night, but even these capture how truly beautiful everything was...
Look how proper I am in my button up sweater and hat and boots. Kind of like I'm going to church...
OK, maybe not church exactly...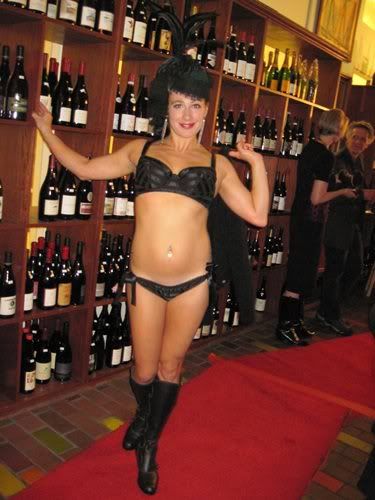 and this was my favorite... This outfit is phenomenal and then paired with this amazing hat and the earrings was just perfect.
Have you ever seen panties that cute?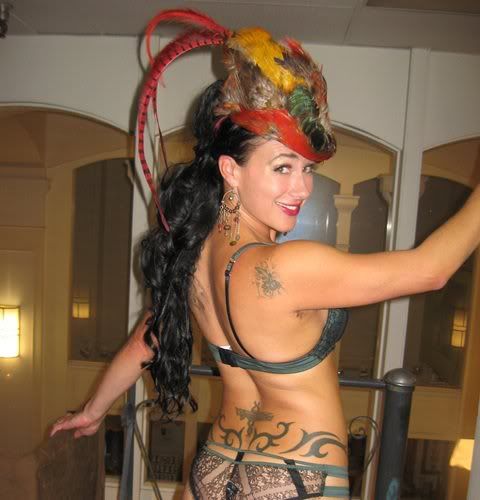 All clothes are from www.janesvanity.com and the hats are from the very charming Miss Dayna at http://www.pinkhammillinery.com/